Apple May Release 7-Inch iPad Later This Year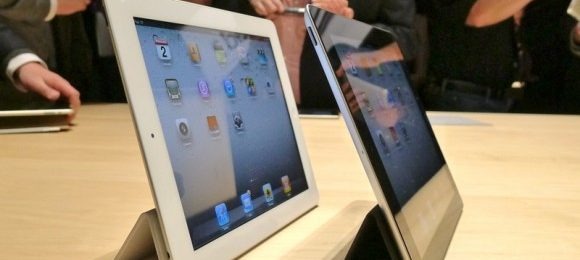 Following an insider tip this morning that Apple's iPad 3 could launch in the first week of March, analyst Erza Gottheil of Technology Business Research adds that a 7-inch version may arrive sometime later this year. Gottheil dismisses some other rumors surrounding the next-gen iPad, but affirms the smaller model, Siri integration, and a wireless keyboard-case accessory.
Gottheil dismissed rumors that the iPad 3 will have a quad-core processor due to the power requirements, believing instead that Apple may introduce a new A6 processor that's a faster dual-core chip. However, he feels certain that the next-gen iPad will sport a high-resolution screen similar to the iPhone's Retina display.
In more predictions, Gottheil believes that the next-gen iPad will integrate Siri and that the iPad 2 will get a price reduction to around $400 for the 16GB WiFi-only version.
Despite Steve Jobs' previous objections to a smaller 7-inch form factor, Gottheil says that a smaller iPad has always been part of the plan. He believes that Apple is working on a 7-inch iPad that will be introduced later this year along with a wireless keyboard-case accessory for the tablet.
[via ComputerWorld]