Apple Maps Nearby search, flyover and traffic support expands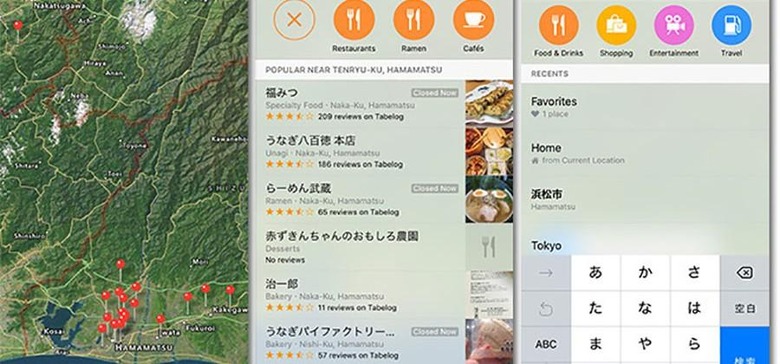 Apple Maps have been around for a long time and at least on iOS Apple Maps is more popular than Google Maps. Apple has announced that its map service has debuted Nearby in four more countries and has expanded Flyover and Traffic support to more locations. Specially there are five new Flyover locations including new data for cities in three different countries.
The new Flyover locations include Augsburg, Braunshweif and Hanover in Germany, Newcastle upon Tyne in England and the Japanese prefecture of Niigata. If you aren't an Apple Maps user or are unfamiliar with Flyover, it is a service that offers photorealistic bird's-eye views of popular destinations. New areas that are covered with Nearby search capability include Austria, Denmark, Japan and Switzerland.
Nearby is a feature that delivers proximity-based search results for iPhone and iPad users. Nearby was live in Japan and Austria last week but wasn't announced at the time. Nearby makes it much easier to find places to eat and drink if you are unfamiliar with a location. Nearby also finds listing for POIs in other categories including travel, services, entertainment, health, and transportation.
Apple has also turned on real-time traffic data in Turkey to help commuters find routes around heavily congested areas. This latest update for Flyover is much smaller than the last update Apple made with the feature. Back in September of last year, Apple Maps gained 3D Flyover support for 19 cities including multiple locations in Italy, Germany, and the US. That update also added directions including the use of public transit like trains and bus routes.
SOURCE: Apple Insider