Apple MacBook Pro 2018: Everything you need to know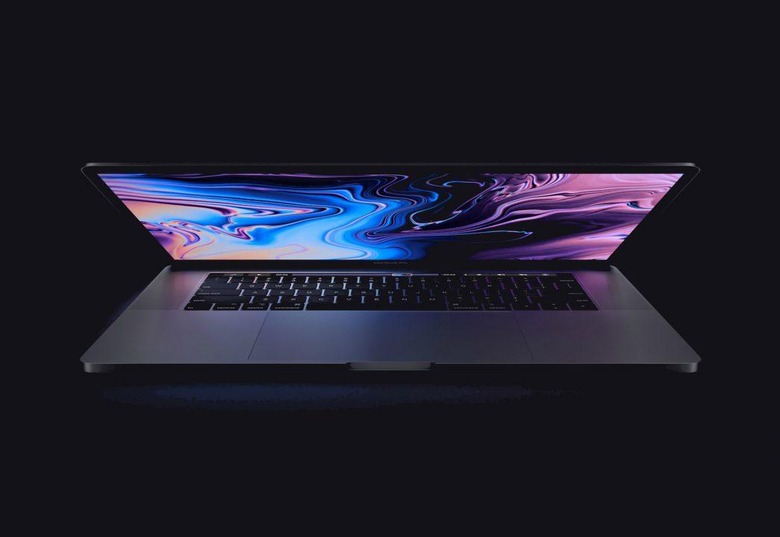 Apple's new 2018 MacBook Pro range is here, and if you've been holding off a Mac upgrade because you wanted more performance, these could well be the notebooks for you. Intel's latest silicon, display technology borrowed from the iPhone X and iPad Pro, and a blast of extra security all help make these the most powerful Apple laptops ever. Read on for what you need to know.
The 15-inch MacBook Pro is a serious powerhouse
When you have "Pro" in your name you really need to deliver the goods, and the 15-inch MacBook Pro certainly isn't short on power. One of the loudest criticisms of the previous-generation model was that, as rival Windows laptops got more and more potent, Apple wasn't updating its chips. That's all changed today, and for the better.
That means six-core Intel 8th generation "Coffee Lake" processors, in both Core i7 and Core i9 form. Up to 2.9 GHz clock speeds – with Turbo Boost up to 4.8 GHz – is on offer, combined with a massive up to 32 GB of DDR memory. Instantly, Apple has checked off two of the biggest requests from would-be MacBook Pro buyers.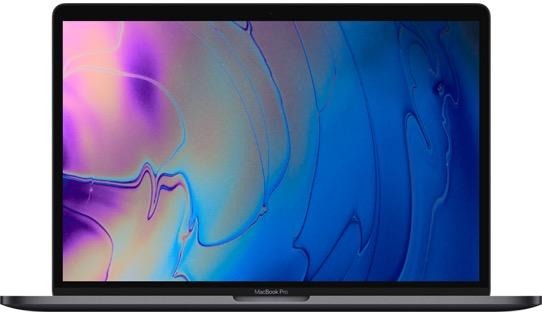 Graphics have taken a step up, too. There's a choice of AMD Radeon Pro 555X or Radeon Pro 560X GPUs, each with 4 GB of their own GDDR5 memory. Whichever you pick, the notebooks will automatically switch between the discrete GPU and the Intel UHD Graphics 630, depending on requirements.
Finally, there's a big chunk of fast storage. Apple's SSDs have been among the fastest we've seen in recent years, and you can have anything from 256 GB through to a whopping 4 TB in the new MacBook Pro. That's enough to make external storage redundant.
It's a big step up for the 13-inch MacBook Pro, too
A smaller chassis typically means more conservative components, though Apple hasn't compromised too much on the 13-inch MacBook Pro. For the first time it gets quad-core processors as standard, using Intel 8th generation "Coffee Lake" Core i5 or Core i7 chips. They run at up to 2.7 GHz, with up to 4.5 GHz Turbo Boost.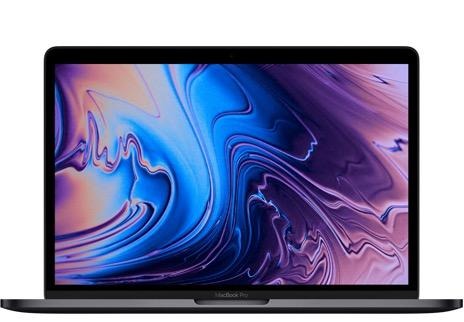 Unlike the larger MacBook Pro, memory maxes out at 16 GB – that's because it still uses LPDDR3, rather than DDR4, for which we can blame Intel's architecture – and you don't get discrete graphics. Instead, there's Intel Iris Plus 655 graphics, with 128 MB of eDRAM. Storage ranges from 256 GB to 2 TB of SSD.
It might not be quite the powerhouse of the 15-inch version, but it's definitely a welcome step up over the previous-generation MacBook Pro. More importantly, it means there's less of a compromise involved in processing and graphics, just because you want a notebook that won't weigh down your bag. Frequent travelers, take note.
The secret weapon could be security
One of the smallest components in the new MacBook Pro could well end up being the most important. Both the 13- and 15-inch MacBook Pro with Touch Bar get the Apple T2 chip, first introduced in the iMac Pro. It's responsible for the Secure Enclave coprocessor, along with other features new for the 2018 notebook.
In the old MacBook Pro, Apple used the Apple T1 chip to handle the Touch ID fingerprint sensor, Apple Pay, and a few other features. For the new model, it can now do realtime encryption on data. There's also support for secure boot, and it operates as a secure controller for a number of other features.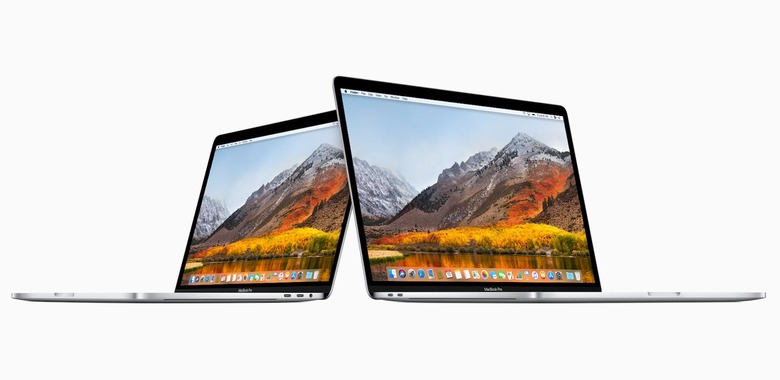 One of those is "Hey Siri" voice recognition. Rather than having to hit a keyboard combination to summon Apple's assistant, you'll be able to call out for her on your MacBook Pro, just as you can with an iPhone, iPad, or HomePod.
The Apple T2 is another example of the Cupertino firm taking ARM-based chipset development into its own hands, and the advantages that can bring. For instance, the T2 is responsible for doing all the management that traditionally the disk controller would be, not only making it faster but supporting full encryption on the fly. Secure boot, meanwhile, runs through a system of checks for the bootloader and other software components, making sure they've not been tampered with and compromised every time you switch on your Mac.
True Tone has finally made it to Mac
Apple launched True Tone several years ago on the iPad Pro, and subsequently spread it to the iPhone. Now, it's turning up on a Mac for the first time. It works on a straightforward premise: match the color temperature of the display to that of the room the MacBook Pro is being used in.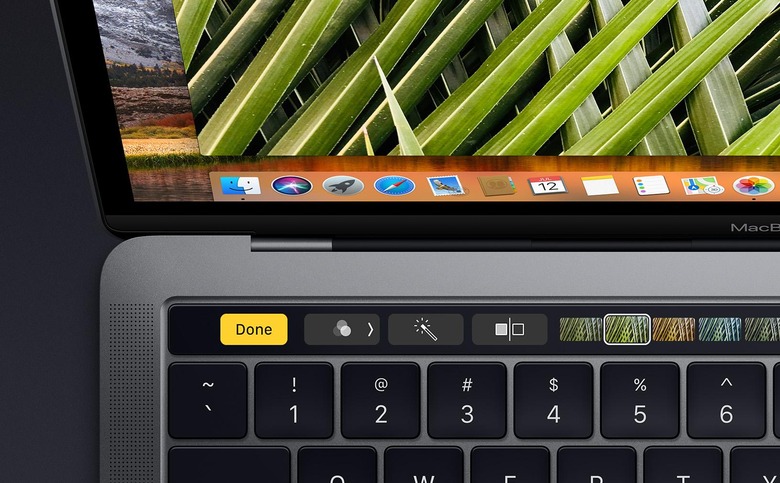 To do that, it relies on an ambient light sensor that can take real-time measurements of color temperature. The goal is that colors are more accurate – helped by the fact that Apple's DCI-P3 compliant displays are already strong – and whites still look like white, regardless of the lighting conditions.
It's one of those features that, until you've tried it and lived with it for a while, you don't really recognize quite how powerful it is. While other notebook-makers are turning to OLED and other screen technologies to raise their game, these new True Tone Retina Displays suggest Apple isn't sleeping on screen quality either. Even the Touch Bar gets the same True Tone adjustments, so that it doesn't contrast glaringly with the primary display.
There's a new keyboard, but it might not be what you expect
It's fair to say that the butterfly keyboard mechanism Apple developed has been controversial. In its first generation, on the 12-inch MacBook with Retina display, many typists decried its minimal key travel. Apple switched things up for the second generation on the MacBook Pro with Touch Bar, but then ran headlong into complaints that some owners' keys were sticking or failing to work consistently.
With the keyboard replacement program now in affect, many expected Apple to redesign the butterfly keyboard completely. Instead, the company maintains that there isn't a widespread problem, though it does have a third generation butterfly mechanism for these 2018 MacBook Pro models. It's just that it focuses on sound more than anything else.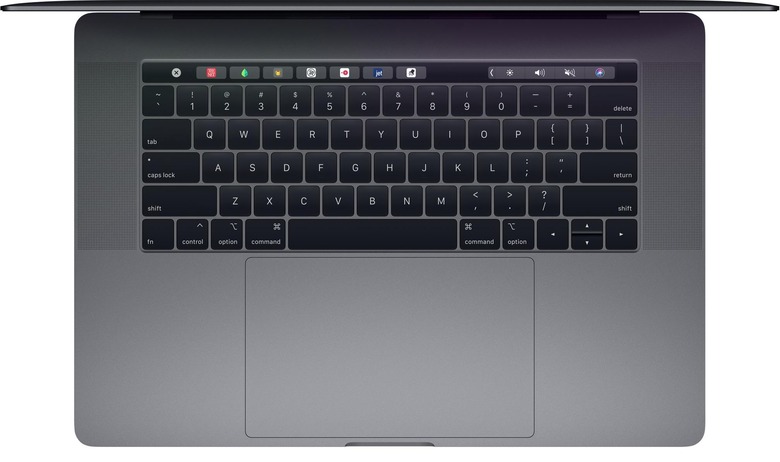 According to Apple, key volume was another complaint about the last version of the notebook. These new butterfly switches, therefore, are designed to be quieter in operation: no more Gatling-gun rattle as you type at high speed.
The lingering question many will have is whether this third generation design also addresses the reliability issues too. Apple isn't likely to acknowledge that, even if it's the case, and there's no official count of just how many MacBook Pro have encountered problems anyway. We'll just have to wait and see how the reports go after users have been living with this 2018 version for a while.
Some things are new, some things stay the same
Just as notable as what Apple has changed for its 2018 refresh are the things that have stayed the same. If you were hoping for more variety in the ports, you'll be disappointed: you still get four Thunderbolt 3 using USB-C connectors and supporting up to 40 Gbps Thunderbolt and up to 10 Gbps USB 3.1 Gen 2 connections.

The Touch Bar is still present, but still lacks haptic feedback and there's still no sign of Apple backtracking on its stance that a full touchscreen doesn't belong on a laptop. The camera is still a mere 720p resolution, despite the persistent chatter of a TrueDepth camera upgrade in the works. Around the display are still the same thickness bezels: an edge-to-edge panel would've been nice, but that will just have to wait.
Still, there are some neat tweaks that you might not see at first glance. Bluetooth has been upgraded, with a 5.0 radio now included rather than 4.2. There are three microphones now, instead of two. Finally, the batteries have got a little bigger – 58 watt-hours in the 13-inch and 83.6 watt-hours in the 15-inch – though Apple is quoting the same runtime estimates of about 10 hours wireless internet use.
None of this comes cheap
A pro laptop comes with a pro price, unsurprisingly. The 13-inch MacBook Pro with Touch Bar (2018) starts at $1,799 for the Core i5, 8 GB memory, 256 GB SSD configuration, rising to $1,999 for the 512 GB SSD version. Upgrading to the Core i7 is another $300; doubling the memory to 16 GB is $200; and you can spend an extra $1,400 to get 2 TB of SSD storage.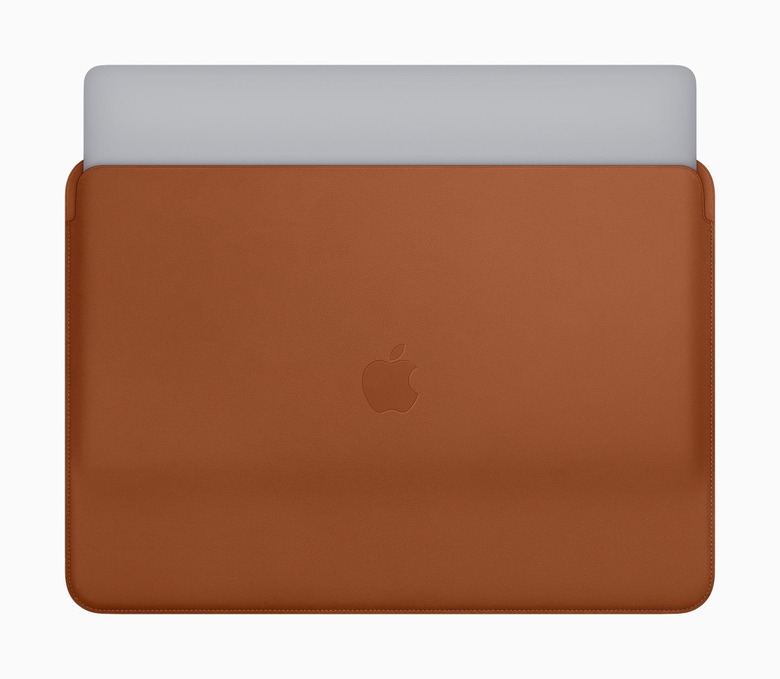 As for the 15-inch MacBook Pro with Touch Bar (2018), that starts at $2,399 for the 2.2 GH Core i7 with 16 GB of memory, 256 GB of SSD, and Radeon Pro 555X graphics. The 2.6 GHz version, with 516 GB of SSD and Radeon Pro 560X graphics starts at $2,799. Stepping up to the 2.9 GHz Core i9 is $400 or $300, respectively.
Doubling the memory to 32 GB is $400, while adding the Radeon Pro 560X GPU to the entry-level 15-inch is another $100. Maxing out the storage to the 4 TB SSD is $3,400 or $3,200, depending on which core model you're starting from. All in all, maxed out, you're looking at $6,699.