Apple M7 Motion coprocessor to "continuously" measure data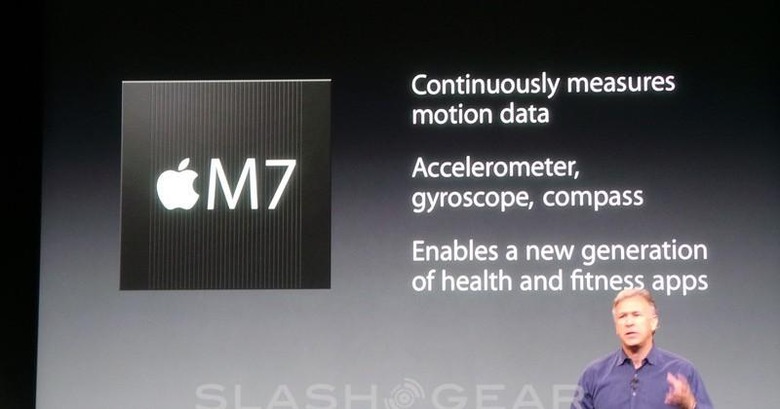 With the introduction of the iPhone 5S this week Apple showed off the new A7 chip, this chip ready to work side-by-side with a new piece of processing architecture called the M7 Motion coprocessor. This piece of technology is set to sit first in the iPhone 5S and eventually spread to other Apple devices, continuously measuring motion data on its own to save the rest of the device hard-earned energy. You'll have processing of accelerometer, gyroscope, and compass data inside this piece of technology, enabling health and fitness applications galore.
This M7 Motion coprocessor works to enable low-power tasks to be processed as the main processor keeps itself on near-drainless mode. One app to take advantage of this M7 part's abilities from the start is Nike+ Move. This app will allow you to track your movements with Nike Fuel Points, fed then into the Apple Game Center, all without knocking your battery life out significantly.
This M7 Motion coprocessor also works with iOS 7 natively. Inside iOS 7 you'll find a new CoreMotion API that'll be available to developers immediately if not soon. With this API, apps can be built that take advantage of the M7 as user movement is identified throughout the day. This software/hardware combo will work with optimizations based on contextual awareness never before available in the iOS universe.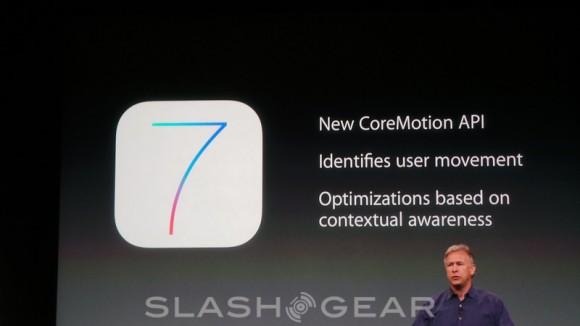 This is just one element of an expanse of information released by Apple today during a special event that also released data on the iPhone 5S and the iPhone 5C, two devices that collectively replace the iPhone 5 (as well as the iPhone 4 and 4S, for that matter. Stick around SlashGear's Apple hub for more all day long!