Apple lost another Siri co-creator to an unexpected rival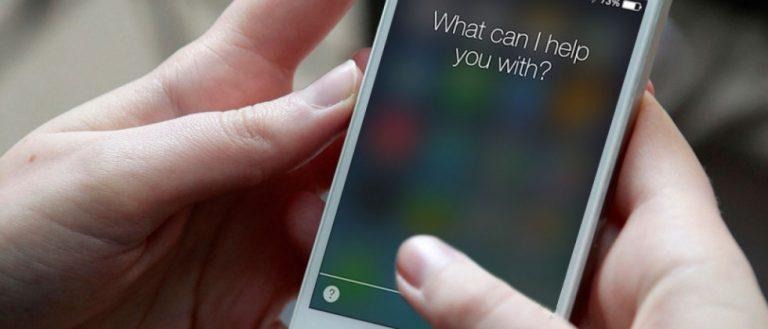 Apple's Siri may be facing attack from upstarts in the virtual assistant space, but it seems it won't be able to count on one of its few remaining co-creators to help mount a defense. Darren Haas, one of the co-founders of the Siri-creating company that Apple bought back in 2010, has reportedly left the Cupertino firm and followed another former coworker to GE.
According to The Information's sources, Haas' move is the second in a matter of weeks. He joins Steve D'Aurora, another veteran of Siri, Inc., who is also said to be working at GE.
Though it may seem like an odd transition for both, the project that lured them across to GE sounds like it may have more in common with their former roles at Apple than you might expect. Though better known for its home appliances and, less commonly, its attempts to break into the internet of things – including most recently a full line-up of connected cookers, fridges, and more – GE is also working on a cloud compute platform.
Dubbed Predix Cloud, the system is billed as the world's first cloud solution for industrial data and analytics. Announced a little under a year ago, it promises to gather up machine data from a variety of sources – whether that be equipment in a manufacturing facility, healthcare technology spread across a hospital, or well performance at oil drilling sites – and then then figure out greater efficiencies and other performance improvements.
For instance, Predix was used to analyze data across 25 airlines from 3.4 million flights, coming up with a claimed 7x reduction in costs and 287x boost in overall performance.
GE planned to shift its own software and analytics to Predix Cloud at the end of 2015, with commercial deployment of the system beginning this year.
That may not sound like the obvious project for two former virtual assistant and bot specialists to join in on, but both Haas and D'Aurora had each broadened their field of work while at Apple. Haas was head of cloud engineering for compute there, focusing on, among other things, platform-as-a-service on which consumer-facing products like iCloud, Siri, and iTunes were based.
D'Aurora's role was a little more clandestine, previously holding the role of Chief Architect at Apple.
Meanwhile, Siri itself runs the risk of being overshadowed by new, more capable bots – one of which comes from people who previously worked on the iOS assistant itself.
Viv, which was demonstrated publicly for the first time earlier this month, is capable of answering a wide range of questions and performing a number of tasks – including booking hotels and travel, and ordering products from spoken commands – with "dynamic program generation" automatically teaching the AI in the background.
Rather than requiring that each ability be hard-coded, Viv can build custom skills from a portfolio of core actions provided by a variety of different companies and services.
VIA The Information