Apple launches Employees on Apple, acknowledges artistic workforce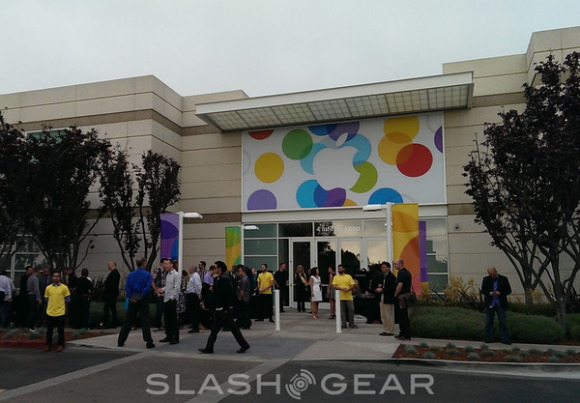 Apple has launched a new section on iTunes called "Employees on iTunes". All the media in that section was created by, or at least influenced by, Apple employees. And it's all free. And you can't have any–unless you work at Apple. Apple news source 9to5Mac revealed recently that Eddie Cue, Apple's Senior Vice President of Internet Software and Services, recently sent out a company-wide internal memo recognizing that the company is teeming with creative energy.
Cue wanted to celebrate that, so he launched Employees on iTunes as a way to let them all see how awesome they are as a group. Books, movies, music, TV shows, podcasts–anything and everything the company's 80,000-some workers may or may not have ever contributed to iTunes in some form or fashion is freely downloadable there.
Eddy Cue has been with Apple since 1989 and oversees the iTunes Store, App Store, iBookstore, Siri, Maps, iCloud and other products. In the memo he wrote, "One of the things that makes Apple special is that every person here, no matter where they are or what they do, shares the same deep passion for creativity and innovation... In celebration of their achievements, as well as the creative pursuits of everybody at Apple...it's my pleasure to introduce you to our very own Employees on iTunes."
This nod to non-work-related innovation is a growing trend in the tech industry. Google's "20%" policy, in which developers worked on self-guided projects for 1/5th of their time on the clock, was the first large-scale example of such largesse towards the right brain in the work force. More recently, Dyson launched ChallengeDyson, a combination PR and staff development program in which the public is invited to challenge Dyson's engineers to any engineering project they can dream up.