Apple large-screen iPad rumored in development with Quanta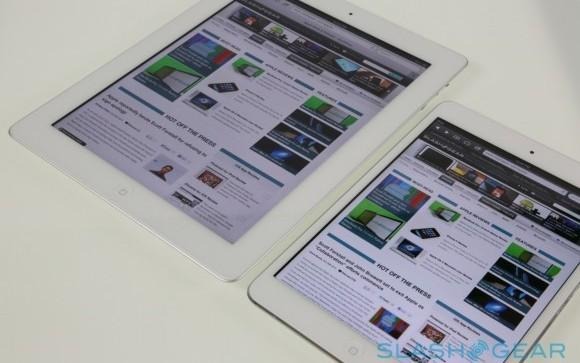 Apple is said to in development on a larger model iPad. This isn't the first time such reports have surfaced, and in this case it looks like the details are calling for a 12-inch iPad. But with that in mind, other reports have suggested Apple was working on a 13-inch model. As with early rumors the details tend to vary, but aside from the specific size, this latest report is coming by way of the Chinese language United Daily News and states that Apple is working with Quanta Computer.
For those unfamiliar with the Apple suppliers, Quanta Computer is where the current line of MacBook Air notebooks come from. And while it may be more expected to see this larger screen iPad, or any sized iPad coming out of Foxconn or Pegatron, it was said that Quanta is looking to expand beyond notebooks and into other products. Perhaps in an effort to fend off what they believe will be a decrease in notebook sales.
We have yet to see anything confirming that such an iPad will arrive, however reports from back in May suggested that it could arrive before the end of the year. In addition to this topic coming up in May, there was also some chatter a few months later, in July. A few mentions certainly doesn't mean we can move this out of the rumor category, however it does appear that it is a topic not ready to go away just yet.
Otherwise, while we have talk of a larger sized iPad being in the works, the regular iPad rumors have also been heating up lately. Earlier today we mentioned the iPad casing turned up in Space Gray and Classic Silver. Not to mention, the appearance of the gold iPad from earlier in the month.
Apple has yet to announce a date, but we are expecting an event in October. That event would introduce the 5th generation iPad and the 2nd generation iPad mini. That said, earlier rumors have suggested that announcement will take place on October 15th. Of course, nothing is official until we get the invitation in hand. For those curious, those invites usually arrive a week before the event.
VIA: MacRumors