Apple "killer iOS app" tipped with new web-based service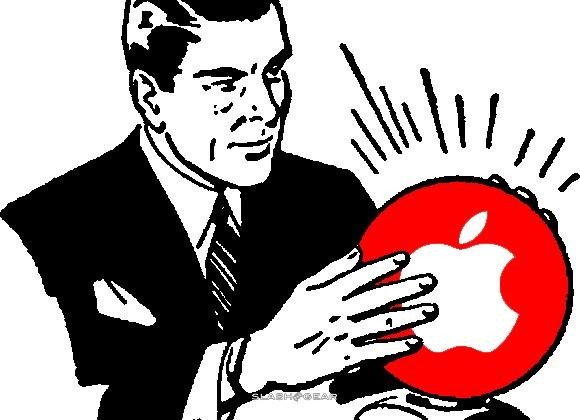 Like sands in the hour glass, these are today's Apple tips and leaks – starting with an analyst note passed on after a meeting with Apple executives, chock-full of suggestions for the future of the company. First off, it would appear that Morgan Stanley analyst Katy Huberty has made it clear that Apple may be releasing a new "killer iOS app" later this year. Before we go any further, it's important that we all pause and read the two most important words read thus far: analyst and "may".
While there's no reason to think Huberty didn't meet with Apple executives recently, the fact that the notes she's passed on are all tied to "could" and "is believed to" and "may" should give you a clue to how much was actually revealed to her. With that in mind, feel free to go wild with acceptance and faith in the possibilities!
"We believe Apple could charge either developers or users for some of these services, which could boost Apple's annuitized revenue stream and better monetize its large user base. For example, Apple could offer a streaming music service using a freemium model." – Huberty
You'll find Apple being suggested to create an internet-based service the likes of which could be a music service by the name of "iRadio" and might be working on deals with Warner Music and Universal Music Group as we speak. Also suggested once again is the iPhone 5S along with distribution plans for NTT Docomo in Japan and China Mobile (in China).
The "killer iOS app" spoken about by Huberty has been described as quite possibly as important as Apple's adoption of Siri with the iPhone 4S. This could be the introduction of mobile payments, integration being started already with the app Passbook brought fourth in iOS 5. Conflicting reports in the past have suggested Apple's inclusion of an NFC payment system in the next generation of iPhone products as well.
Sound realistic to you? How about that multi-colored plastic iPhone, eh? Have a peek at some other recent Apple tips and suggestions in the timeline below, and let us know what you think!
[via Apple Insider]