Apple just axed the controversial 12-inch MacBook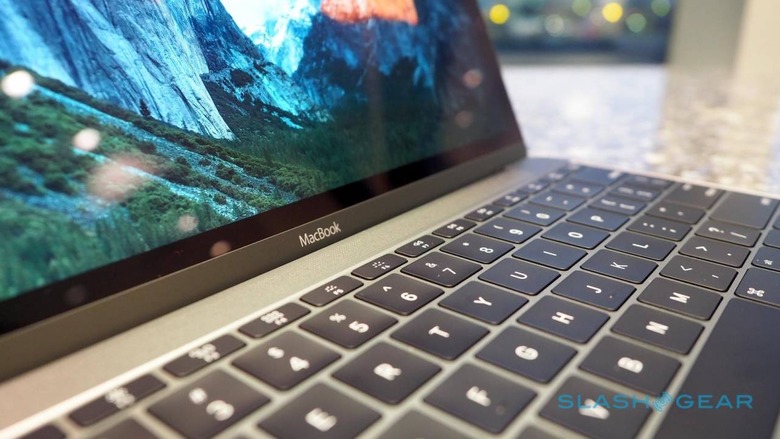 If you haven't already heard the news, Apple updated its entry-level MacBook lineup today, giving the 13-inch MacBook Pro some new silicon and outfitting with the Touch Bar while updating the MacBook Air with a True Tone display. Apple says that the 13-inch MacBook Pro with Touch Bar is now its entry-level Pro model, but unfortunately, that designation comes with a casualty, as the 12-inch MacBook has been seemingly discontinued.
The 12-inch MacBook has been squeezed out of its spot by its 13-inch brother, which means that there's no such thing as a standard MacBook anymore. If you're looking for an Apple-made laptop, you'll need to pick something from the Air or Pro lines.
Earlier today, Apple announced that the 13-inch MacBook Pro is getting something of a refresh that includes an update to the 8th-generation Core i5 from Intel. The Retina display on that MacBook has been upgraded to support True Tone as well, and in place of the standard function keys is Apple's Touch Bar, which made its debut a few years back. At $1,299 ($1,199 for college students, college parents, faculty, and staff), that 13-inch model is the cheapest MacBook Pro you can buy.
A quick glance at Apple's store page shows that all mention of the 12-inch MacBook has already been scrubbed from existence. There is, of course, still a pretty wide variety of Macs to choose from, including the Mac Pro, iMac, and Mac Mini, but if you want a laptop, we're now down to either the MacBook Pro or MacBook Air.
Whether or not we'll see a comeback for the standard MacBook line is up in the air, but for the moment at least, we wouldn't count on it. The MacBook Air seems to slot into the standard MacBook's position pretty well, and with MacBook Pro there for people who want some more power, there isn't much of a gap for the standard MacBook line to fill anymore. We'll see what happens from here, but we may have just witnessed the end of standard MacBook.