Apple iWatch Concept Packs Pico-Projector & Touchscreen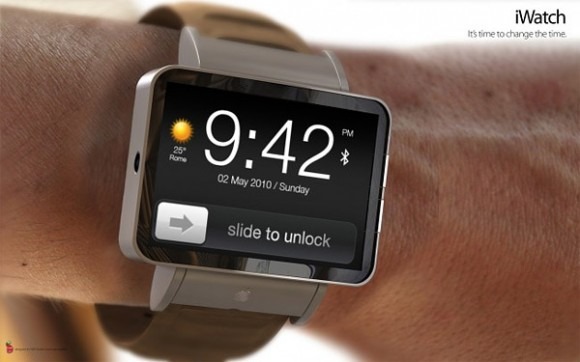 Having shown us their idea of what the next-gen iPhone should look like, ADR Studio have moved on to envisaging smaller Apple products.  They're hoping Apple take to the stage at WWDC to announce the iWatch, a touchscreen timepiece that doubles as a pico-projector, weather forecast display and RSS reader.
ADR reckon it could include WiFi and Bluetooth – to allow for wireless connections with your iPhone or iPad – along with 16GB of onboard storage and all with the Cupertino company's trademark style.
To be fair, the Italian design studio aren't really expecting Apple to move into the watch business, this is just another excuse to show off their rendering skills.  Still, the chunky lines and distinctive font look pretty good; all Apple would have to do is figure out a way to make the battery last for more than a few minutes driving the pico-projector.