iPhone Pro concept adds slide-out gaming controls, MagSafe [Video]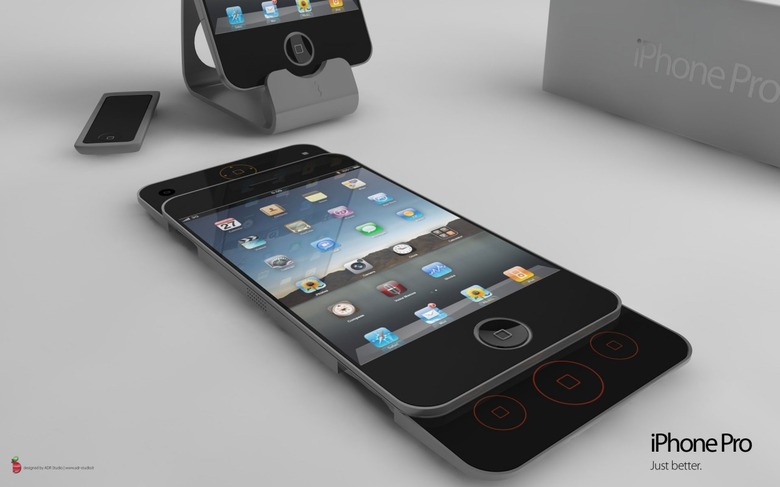 If we're being honest, we far prefer clever renders of what designers think the next-gen iPhone should look like rather than so-called "leaked" shots that smell unduly fake.  Italian design firm ADR Studio have thrown their oar in with this, the iPhone Pro, coupling iPad styling with some Transformer-like slide out panels offering gaming controls.
Video demo after the cut
It's not the first time we've seen designers attempt to cater to gamers with their iPhone concepts.  Given Apple's attempts in recent months to position the smartphone – and its iPod touch cousin – as a legitimate gaming handheld we wouldn't be surprised if the company themselves were looking at how to make the control experience better, though we don't imagine they'd quite take the step to giving the next-gen phone wings.
Elsewhere in the iPhone Pro concept there's a MagSafe connector for easier charging, a bigger display and a front-facing camera for video calls.  The power button slips from the top to the back and gains some MacBook Pro style too.  We doubt this is what Apple really have lurking in the wings for release later this year, but it's good enough to tide us over for a while at least.
[via Recombu]