Apple is still trying to make iMessage Stickers happen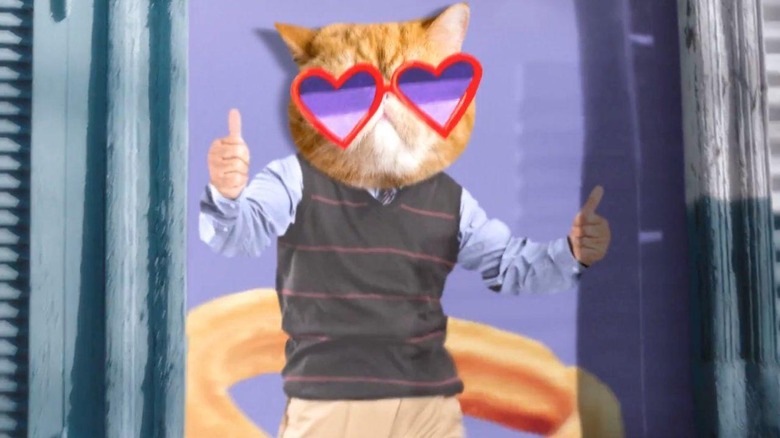 Do you use iMessage stickers? Did you even remember they existed? One of the most fanfared features of iOS 10 was the ability to slap zany little graphics and cartoons into your blue bubble conversations, but the launch of the iMessage App Store was swiftly overshadowed by the platform's other talents.
Now, Apple is attempting to do something about that. The company's latest commercial focuses on iMessage stickers by bringing them into the real world. The spot, a high-paced sticker-slapping illustration of the various different graphical styles that are offered by the iMessage add-ons, and of course focusing on the iPhone 7.
According to Apple we should all "Say it with stickers," at least going by the advert's tagline. Although it's only a brief video – just one minute in length, in fact – it fits in a surprising number of different sticker packs. Apple details them all in the companion iTunes page for the commercial.
The packs range from food – including sushi, breakfast items, and ramen – through to Nyan Cat and The Very Hungry Caterpillar. Apple has plenty of character packs too, from Marvel and Disney franchises, cartoons such as Family Guy, South Park, and Garfield, and celebrity packs from Kim Kardashian and Ellen. They're generally priced from $0.99 to $1.99.

Despite the options available, it's unclear just how successful – or otherwise – iMessage Stickers have actually been. Apple is yet to share any download numbers, which it usually does when there's something impressive to herald. While it's only anecdotal of course, the iMessage users on the SlashGear team have yet to download a single sticker pack beyond testing the functionality at launch.
It's not to say that stickers can't be good business. Messaging app Line, for instance, is notorious for how sticker-hungry its users are; back in 2015 it said on average 389 million stickers were sent every day. They'll cough up cash for them, too, with $268m-worth of Line stickers bought in 2015.
That seemed like it would be the next big thing for App Store downloads; indeed, at the time we predicted stickers could be the new iOS gold rush. Since then they've been low-key, however. Some have criticized the process by which they're added to iMessage, which involves grabbing a sticker pack from the App Store, switching to the messenger app, and then swiping through any downloaded add-ons until you find your most recent purchase.
Do you use stickers? Are you tempted to give them a try – or try them again – after Apple's commercial? Let us know in the comments.