Apple is Silicon Valley's most valuable brand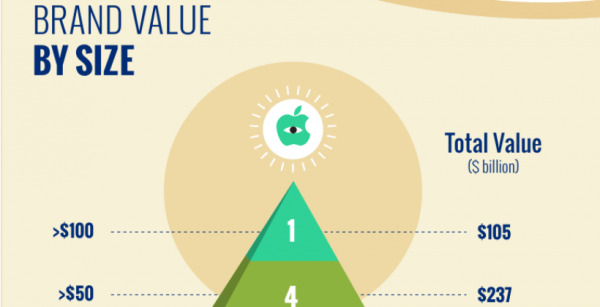 Apple has the most expensive brand not just in the whole world but especially in its hometown of Silicon Valley. While that fact is probably already well-known, it is always good to have those backed up by numbers, or at least estimates in this case.
If you weren't aware of the power, and price, of Apple's brand, then you might have be excused for having paid no attention to the modern world these past years. The Cupertino-based company was just last year seen to have toppled Coca-Cola as the world's most valuable brand. If it tops the world in terms of branding, it wouldn't be too hard to imagine that it would also top in its own little corner of the world, which seems to be the case.
The figures this time comes from Brand Finance, a consultation agency that specializes in brand valuation. It arrived at those numbers by estimating how much royalty must be paid for using the brand, taking into account current and future revenues. It then allows viewers to sort the results according to US state or sector.
Focusing on the tech hub that is Silicon Valley, it was unsurprising to see Apple at the very top, with a brand that would cost $104.6 billion. Notable also is the fact that it is the only brand to have surpassed the $100 billion mark. Trailing a bit behind is rival Google at second, with only $68.6 billion. Other notable members of the "Billion Dollar Brands Club" in Silicon Valley include Intel in 18th spot, Cisco in 21st, with Oracle at 22nd rounding up the top five.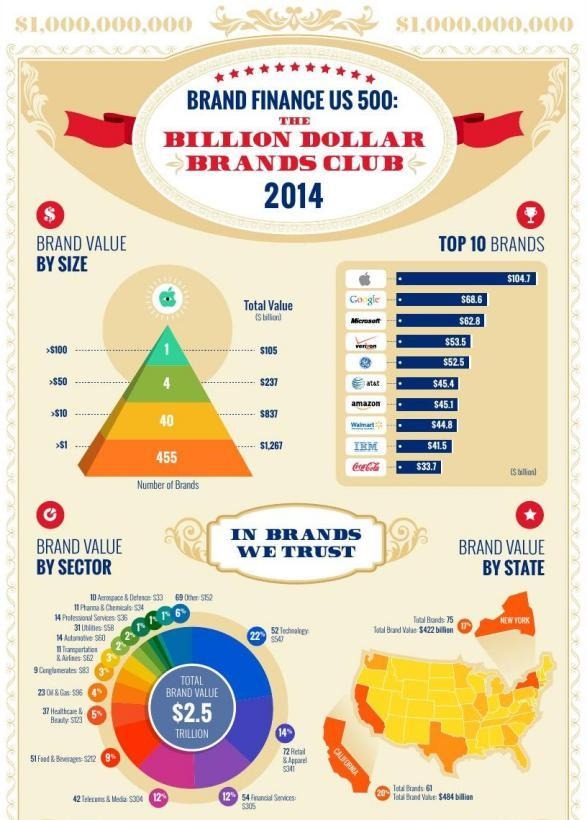 It is interesting to observe in the nice infographic above that California, which Silicon Valley calls home, is the state with the largest brand value, amounting to $484 billion, though it falls behind New York for the most number of brands. In terms of sector aggregation, the largest piece of the pie is taken up by Technology alone, which comprises 22 percent of the entire total.
SOURCE: Brand Finance (Infographic)
VIA: Business Journal