Apple "iProd" listing buried in iPhone OS 3.1 beta may be tablet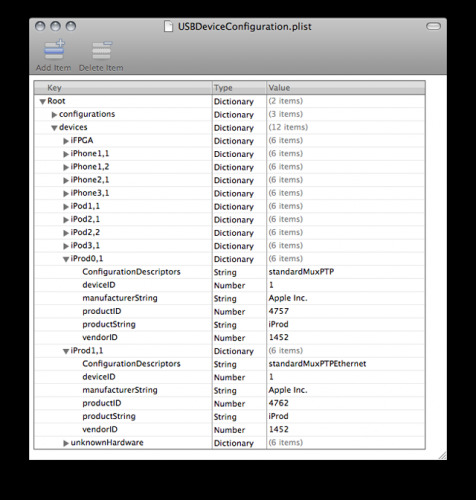 Mention of a new device in the latest beta of iPhone OS 3.1 has prompted further speculation that Apple's much-rumored tablet will run the mobile platform rather than a full build of OS X.  The device – listed as iProd1.1 – was spotted in the USBDeviceConfiguration.plist file, complete with a new product ID.
This is not the first time the "iProd" identifier has been seen – in fact it was first flagged up back in March 2009 – but for the first time in the newest beta its been given a 1.1 version number.  The first iProd was 0.1, which is Apple shorthand for an internal or development project; the switch to 1.1 indicates that it is destined for release.
Of course, there's no guarantee that this refers to the Apple tablet (aka Apple Media Pad) rather than another, more traditionally mobile device.  It could be linked to the upcoming iPod nano 5G which is tipped to include a camera, though it is perhaps unlikely that such a device would run the iPhone OS.