Apple iPod nano seventh-gen regaining camera?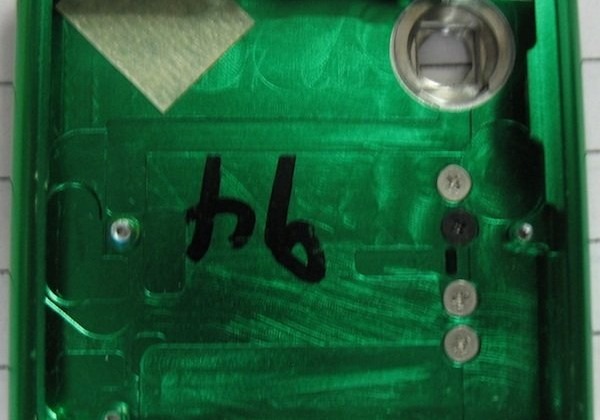 An image of what's purported to be Apple's next-gen iPod nano chassis has leaked, with a space in the back panel for a camera. The picture, sent to Apple.pro, shows a nano casing in the same square style as the existing 6th-gen model, but seemingly with camera functionality restored from the 5th-gen version.
Apple stripped out the camera from the nano in the last generation, when the iPod slimmed down considerably and gained a renewed focus on audio rather than attempting to cover video and content creation (rivaling the iPod touch). With this new shot, it suggests Apple is looking to restore video recording (we're guessing, if this is all legitimate, that they'll use the same 720p-capable CMOS as in the iPod touch).
However, without FaceTime – which seems a tough prospect for inclusion given the small space on offer – the seventh-gen iPod nano would still not fit into Apple's video conferencing range. Apple is expected to unveil its new iPod range in roughly September this year.
[via 9 to 5 Mac]