Apple iPhone HD Could Come in White; Offer Simultaneous Voice & Data with Verizon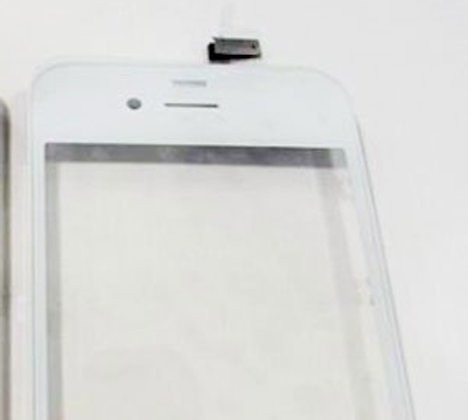 If you're a fan of Apple, or maybe even just the iPhone itself, then when all of these iPhone HD leaks started happening, you probably got pretty excited. But, then it leaked again, and again, and now you're probably just tired of seeing all of the same images again, over and over. More than anything else, you want to see something new, if you're going to see anything at all. Well, here's a new frame that looks strikingly similar to the ones we know to be the iPhone HD's. However, there's something different about it.
It's white. It's not like that's a new color option for Apple's iPhone. It's been pretty popular since its adoption with the iPhone 3G. Popular enough to have an iPhone 3GS model, too. But, unlike the previous version before it, the iPhone HD, if it does come in white, looks like the whole thing (or at least what we can see of the front bezel/frame) would come in the lighter shade. The photos are unconfirmed at this point, and this would probably be pretty easy for someone to fake, but we realize it's not all that unlikely.
And, as if it didn't get any crazier, a source with Verizon Wireless, speaking to Boy Genius Report is apparently suggesting that the new iPhone, when it does indeed launch on the biggest wireless carrier in the United States, would offer up simultaneous voice and data. You know, like AT&T has been pounding into our heads that the iPhone can already do on their network. This would be possible by Verizon utilizing VoRA, or Voice-Over Rev.A. That would also mean that the iPhone for Verizon wouldn't be an LTE device. Then again, if it is, they could juse use VoLTE, or Voice-Over LTE. Apparently Verizon is currently testing the VoRA option, and what better way to show it off to the world than with the iPhone, right?