2020 iPhones may drop LCDs entirely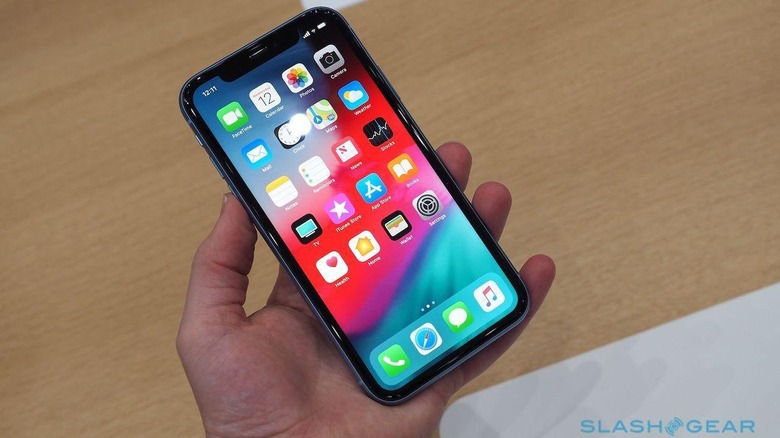 While you can certainly argue that Apple arrived late to the OLED party, iPhones boasting the display tech have been slowly taking over the company's yearly device lineups. It may not be long before Apple decides to fully embrace OLED, which of course means leaving LCD in the dust. That's something Apple has been hesitant to do thus far, opting instead of offer LCD iPhones along costly OLED models.
In 2017, for instance, we only saw one OLED iPhone: the iPhone X. Last year, the number of OLED-sporting iPhones grew to three with the launch of the iPhone XS and iPhone XS Max, but alongside them also came the iPhone XR, which uses an LCD display and is less expensive as a result. While we're expecting this year's lineup of iPhones to include at least one LCD model, 2020 may end up being the year Apple ditches those displays for good.
A new report from the Wall Street Journal claims that Apple is considering going all OLED for 2020's iPhone lineup. Obviously, 2020's iPhones are still so far off that it's hard to say anything with any certainty at this point, but it does seem like a logical step for Apple to take. It's worth pointing out that the iPhone XR has been experiencing relatively weak sales since launch, which may be contributing to Apple's decision to go all OLED in 2020.
We've heard something similar to this before, as previous reports have claimed that Apple will still offer an LCD iPhone in 2019 before potentially moving to only OLED in 2020. As always, we should take these rumors with a grain of salt, especially since 2020's iPhones are likely still in the development stage. Even if it's true that Apple is considering a move to OLED now, plans may change as development moves along.
Still, as far as smartphone rumors are concerned, this one of the easier ones to believe. It's going to be quite some time before we find out if there's any truth to this rumor, but those of you who don't want to be stuck paying extra money for an OLED display might want to count on picking up this year's LCD iPhone model, whatever that might be. Stay tuned.