Apple iPad video galore: Keynote & Hands-On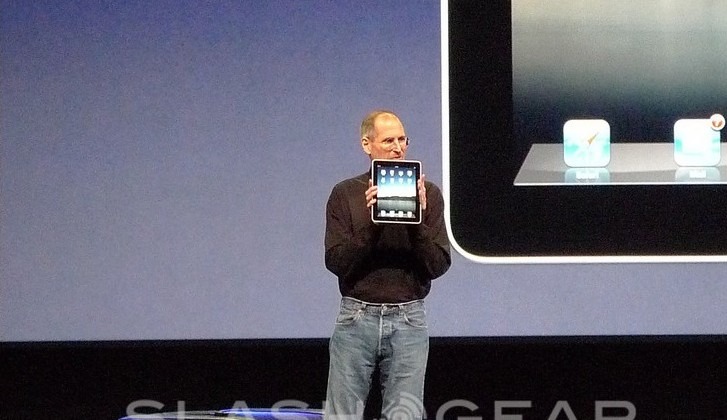 Apple's iPad is official, but you can't get your hands on one for another couple of months (three if you want integrated 3G).  The next best thing, then, is lashings of video, and happily we have just that for you.  Apple have put their official keynote video online, and after the cut we've got almost twenty minutes of our own hands-on footage.
Over one million of you joined SlashGear for our liveblog yesterday, setting a new record in the process.  All the hardware and software details you might want are here, together with the shots from the keynote itself.  Our full event gallery is here.
If you're looking for more first-impressions, check out our hands-on summary complete with a full gallery of live shots.  We'll try to answer as many questions as we can – bear in mind we, like everyone else, don't actually have an iPad yet – based on our experience yesterday, so leave them in the comments!
Apple iPad hands-on:
[vms 96b8c65b75d2ef826733]
Apple iPad detailed walk-through:
[vms f030b4f67eeaeba30110]