Apple iPad Sells 120,000 Units Total on Friday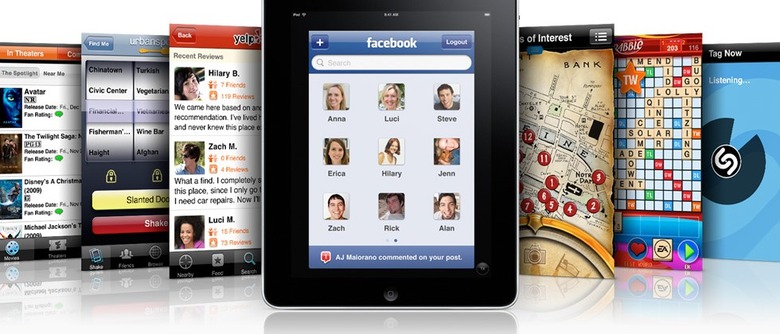 The iPad went on pre-order status on Friday, and from early estimates, the tablet has taken on quite the success. While we're still waiting to see some end of the weekend numbers, we're pretty sure that the Cupertino-based company can take some solace in the fact that the tablet has been a success. Of course, in situations like this, numbers generally speak louder than words.
So, how's it break down? From what we can tell, just after the first day, Apple reached somewhere in the ball park of 120,000 tablets sold. As it goes, it looks like the WiFi-only version of the iPad was the largest seller, and we're likely to think that has something to do with the simple fact that it's due out on April 3rd. Another shocker though, is that it's also looking like the orders for the 16GB, 32GB, and 64GB models were just about equally split. So, while cost may have something to do with it, for the most part it's looking like customers just don't mind dropping the extra coin for the extra space.
Revenue wise, Apple is looking at $75 million in the first day. That's a pretty big chunk of change, if you ask us, and we're pretty sure that executives at Apple are sitting contentedly in their chairs. Of course, for 99% of customers out there, they haven't even touched the tablet yet, so they're banking a lot on the Apple name. We're pretty shocked that in the first two hours, it looks like Apple was on a roll, clocking in an estimated 25,000 units sold every hour. That's pretty amazing. So now all we have to do is look forward to April 3rd. Are you counting down, yet? Now, about that battery...