Apple iPad orders "so overwhelming" new in-store collections frozen?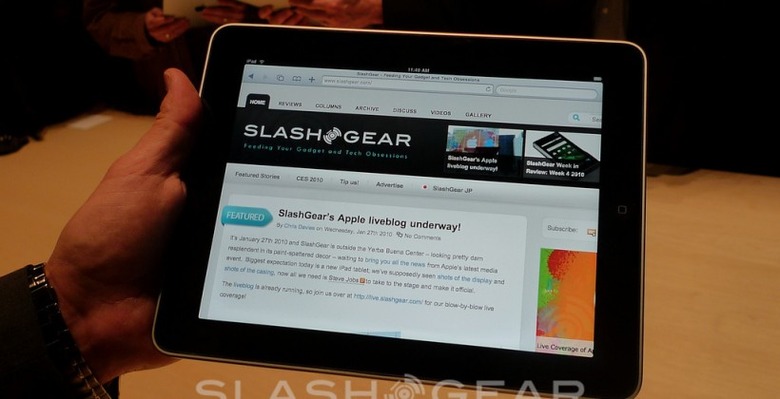 The storm of iPad preorders this morning has reportedly been "so overwhelming" that Apple's customer services team are apparently warning would-be buyers that there may not be stock to pick up in-store come April 3rd.  According to multiple MacDailyNews readers, buyers who have contacted Apple's customer card team to change their order from delivery to in-store collection are being told that the tablets may in fact be in short supply at their Saturday launch.
That's because, to change from delivery to pick-up, the order must in fact be cancelled and then re-placed as an in-store collection.  However, the "overwhelming" number of orders have seemingly left Apple uncertain as to whether they'll have sufficient store units to satisfy that demand.
It's unclear whether this is a US-wide situation or limited to certain stores, and Apple themselves are yet to officially comment.  Previous rumors and leaks suggested that iPad production had faced issues and that initial numbers of devices would be limited; however they were quickly followed by reports apparently from component suppliers that production was on-track according to schedule.