Apple iPad Eyeing Enterprise: Network Files And Printing Tipped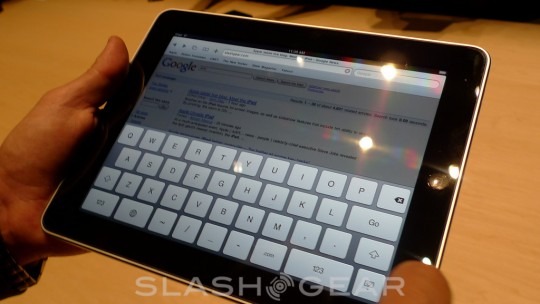 Considering its seemingly consumer focus, the amount of time Apple spent discussing the newly fettled iWork suite for the iPad tablet seemed a little incongruous.  According to Apple Insider's sources, however, that's all part of a plan to drive business sales of the tablet; they reckon Apple are preparing to add in direct network printing from iPad apps, as well the ability to access shared files from a local file server.
The confirmation apparently comes from Apple's own business unit, who have in recent years been responsible for positioning the iPhone as a suitable device for enterprise customers.  Originally criticised for its lack of remote-management, Exchange support and other must-have business functionality, Apple progressively updated the iPhone to be suitable for both the consumer and enterprise markets.  The assumption, now, is that the company will look to do similar things with their new tablet.
iPad video demo:
[vms f030b4f67eeaeba30110]