Apple iPad Accessories: Keyboard Dock, Case & More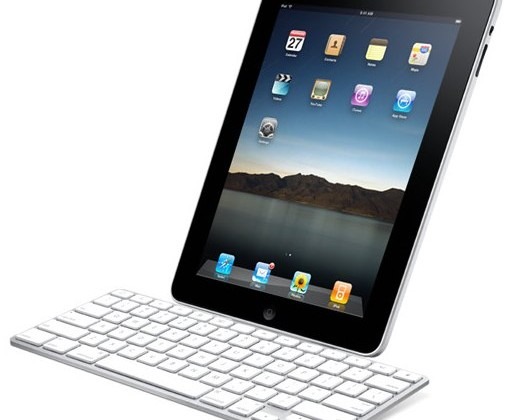 Apple didn't just announced the iPad – they also brought along some official accessories to use with it. Two docking stands, a pair of adapters and a case will go on sale alongside the iPad, and of the four the most interesting is probably the keyboard dock. That holds the tablet in portrait orientation, and provides a full-sized Apple keyboard on which to type.
Meanwhile there's also a simple dock which lacks the QWERTY, and a pair of adapters that Apple are targeting at camera owners – the iPad lacks a camera of its own – which will offer a USB port together with an SD card slot.
Finally, there's an official case for the iPad, complete with an Apple logo on the front. As well as hinging open, like a book, the case will work as a stand to hold the iPad upright in both landscape and portrait orientation. No word on pricing for any of the accessories as yet.
Apple iPad detail hands-on demo:
[vms f030b4f67eeaeba30110]