Apple iPad 5 event: we're here, liveblogging!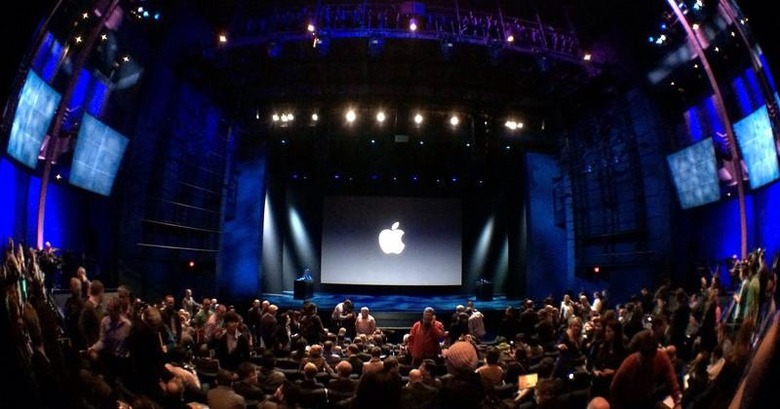 This morning we're ready to roll at the Apple event ready to take place in the next 10 minutes. This Apple event is likely to reveal several new devices including the new iPad, a new iPad mini, and a collection of Haswell-packing MacBook Pros as well. We're ready to show this whole collection off to you in our Liveblogging SlashGear Live portal right this minute!
You'll also be able to catch SlashGear's full coverage of this event in the SlashGear Apple hub. This hub will be home to hands-on and eventually full reviews of the products as well. This will include both mobile and desktop hardware.
Software this morning should include a new look at iOS 7 as well as the final push for OS X Mavericks. We're also expecting the final push for the Mac Pro 2013 to be made, with a final release date and pricing.
The hardware and software sides of this equation will be ushered in over the next week or two as well – as with past events, it's quite likely Apple will make the release of the hardware shown today their number one priority in the weeks to come. The Apple Store online is currently down and when it comes back, there'll likely be a whole new set of bits and pieces to take a peek at.