Apple iPad 4G stubbornness blamed for Australian legal woes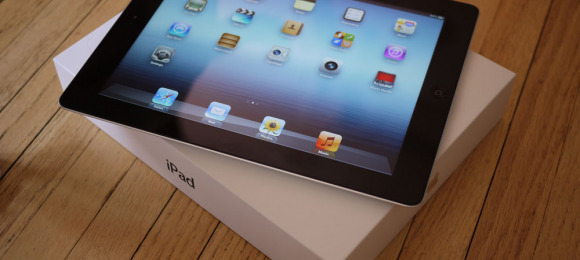 Australia's consumer rights watchdog has detailed exactly what it expects of Apple to temporarily rectify the 4G confusion, though reports suggest the new iPad maker could have escaped legal intervention completely had it not argued over the exact wording of the LTE clarification. The Cupertino company faces the possibility of one or more penalty charges of up to $1.15m apiece; however, it's suggested that Apple might have bypassed a hearing on liability in which it may be charged with breaking Australian law, had it heeded warnings from the ACCC prior to the new iPad hitting stores.
Apple conceded to emailing owners of the third-generation tablet to explain to them that they would not see LTE speeds as the new iPad is incompatible with local 4G networks, as well as putting up signs in retail environments; according to a statement by the Australian Competition & Consumer Commission Apple will also update its website with the message "This product supports very fast cellular networks.  It is not compatible with current Australian 4G LTE networks and WiMAX Networks."
Meanwhile Fortune, apparently quoting from an earlier version of the Sydney Morning Herald's report, suggests Apple and the ACCC discussed 4G branding in advance of the tablet reaching stores, rather than subsequent to buyers discovering local 4G networks weren't supported. That report, since updated, indicated that the ACCC contacted Apple on March 15 – the day before in-store sales began – with initial nomenclature concerns, following up with letters on March 20 and March 23.
"On [March] 26th in a telephone call, Apple agreed that it would publish some corrective advertising and offer refunds to everyone who bought the iPad and e-mail everyone who bought it, and tell them that it is not compatible with Australia's 4G networks. However, there was some disagreement over the wording of the correction, and the two parties ended up in court with the agency today alleging that Apple mislead consumers" SMH
Subsequent reports merely stated that Apple was unhappy with the ACCC's initial suggestion for a disclaimer, which had made no mention of the "very fast" support still present in the new iPad, and which Apple argued could prove "disparaging of its very good product."
Had it not kicked up a fuss, however, it's possible the ACCC could have decided against pushing for charges, though there's still potential for no contraventions to be alleged at the directions hearing scheduled for April 18. Apple is yet to comment.