Apple iPad 2 on sale now!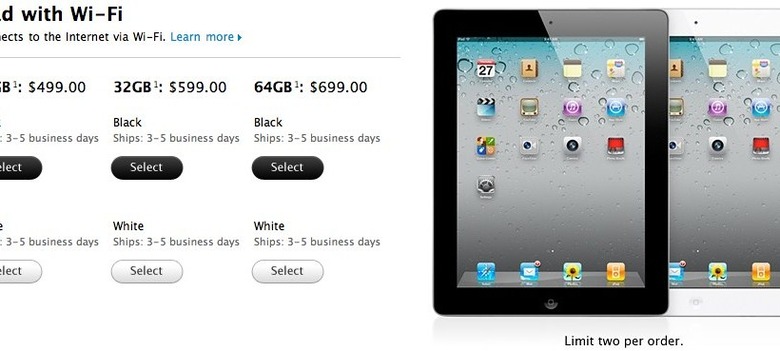 Apple's iPad 2 is up for sale online, a little earlier than the company promised. All versions, whether WiFi-only or WiFi + 3G – on both Verizon and AT&T – and whether black or white are listed as shipping in the US within 3-5 business days.
There's also a limit of two iPad 2 units per order, likely to avoid sky-high eBay sales over the next few days, as well as helping Apple manage their stock and make sure as many people get a bite of the tablet pie as possible. Apple also offers free engraving.
For more on the iPad 2, check out the full SlashGear review and then head over to our review roundup, pulling in all the early opinion on the slate from around the web. Let us know if you're buying one in the SlashGear poll below!
[poll id="6"]