Apple injunction against Galaxy Tab 10.1 upheld in Germany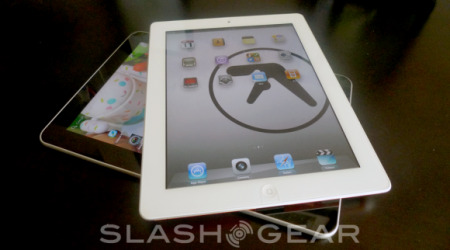 Apple has re-secured its injunction against the Samsung Galaxy Tab 10.1 in Germany, with the Düsseldorf courts upholding its existing ban on sales. In what was reportedly a short sitting this morning, NetbookNews reports, the judge deemed that Samsung's "smooth, simple surfaces" of the 10.1-inch Honeycomb tablet copied the minimalist aesthetic of the iPad, a design that Apple secured back in 2004.
The news means that Samsung's slate is still not allowed to be sold in Germany, though the initial Europe-wide implications are no longer in place. What impact this will have on the Galaxy Tab 8.9 and Galaxy Tab 7.7 – the latter only announced last week, but pulled from launch demo stations at the German IFA 2011 show after a further Apple injunction – is unclear, though Samsung has said that the Tab 7.7 design is yet to be finalized and the Tab 8.9 is not yet on sale.
Official court documents are not yet released, and neither Samsung nor Apple has made a public statement regarding the new decision. There's talk, however, that Acer, ASUS and other Android tablet manufacturers are unlikely to fall victim to the same decisions, because their designs are "totally different" to what Apple is offering. We'll update as soon as we learn more.