Apple iMac Refresh To Come Next Week With Sandy Bridge And Thunderbolt?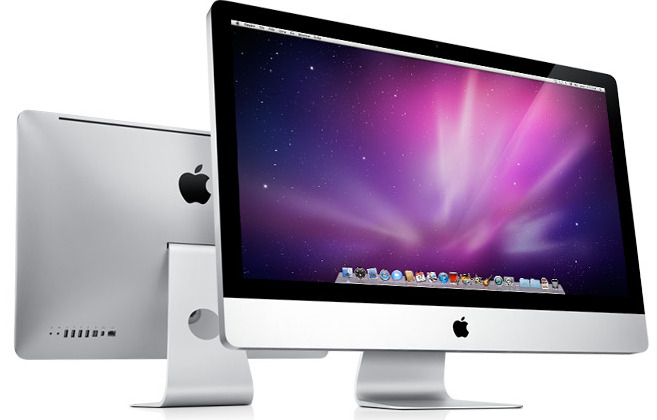 Last week we warned you to hold off on buying an iMac because constrained supplies indicated an upcoming refresh. And now we have further reports that the new iMac will arrive the week of May 2nd. According to a source known as Mr. X from 9to5 Mac, Apple will officially stop shipping current generation iMacs to resellers this week.
The iMac refresh is believed to incorporate faster processors with Intel's latest Sandy Bridge platform. It should also sport Apple's new Thunderbolt connector port, which is said to be 12 times faster than FireWire 800 and about 20 times faster than USB 2.0. However, it will be only the 2nd line of systems to support the new Apple-only standard, which debuted with their MacBook Pro refresh back in February.
Apple also seems to be delaying shipments for current online orders. The orders are delayed with a message saying that they will be shipped on or before May 2nd. Based on Apple's penchant for launching on Tuesdays and Wednesdays, well except for when it comes to iOS devices, it is likely that the refreshed iMac will land on May 4th, which aligns with the May 2nd ship date to suggest the refresh will land next week.
[via 9to5 Mac]