Apple iBooks Textbooks set at stunning $14.99 or less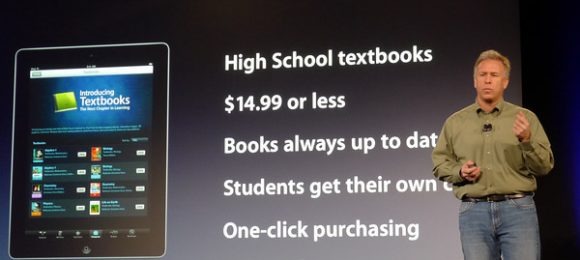 The folks at Apple have this week shown off their new Textbooks category in their iPad and iPhone-based iBookstore, showing how interactive teaching can be done in a brand new way and for a much less expensive price: $14.99 or less. That's the price the books in this new section of the store will cost, and that's what groups like McGrawHill and Pearson have agreed to work with. We've seen how we can grab these books with iBooks 2, how iBooks Author can allow anyone to create such a fabulous interactive text, and now Apple is taking a vast swipe at the future of education with cost.
Books at every level of education have been revealed in the iBookstore this week, Textbooks with full interactive abilities and workings for the iPad specifically. What Apple is attempting to do here is to take the "dark ages" of education and turn them into a full future-headed world where interactive elements are the norm and you only need one device in the classroom: the iPad. There's even exclusive books that are made to bring in the average student such as E.O. Wilson's Life on Earth, of which the first two chapters will be made free at first.
This is all part of a grander scheme, of course, to bring the classroom further into the tech-minded fold, a great thing for generations in the future where textbooks have, perhaps, become outmoded to the point of extinction. We'll see how that all pans out in the coming months! Follow along with us for the rest of this event at http://live.slashgear.com/ – still going on now!