Apple iBeacon puck detailed - but who is it for?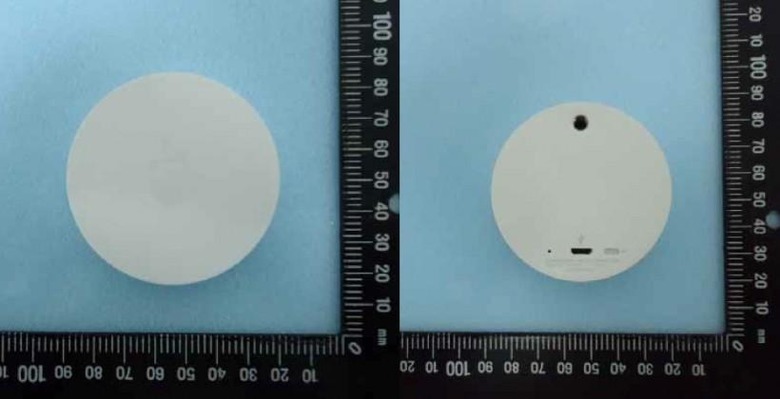 Fresh details about Apple's mysterious iBeacon hardware, spotted crossing the FCC's test-bench last year, have emerged, suggesting the Cupertino firm could use it to encourage developers to adopt the micro-location system. Signs of the Apple iBeacon (A1573) first surfaced in mid-July, a battery-powered Bluetooth puck that would transmit location details to a nearby iOS device, allowing apps and services to understand the user's position with far greater accuracy than GPS or WiFi positioning would commonly allow. Now, thanks to the user manual and testing photos for the iBeacon becoming available, we know a little more about what Apple might have in mind for the gadget.
At initial publication, the user manual was conspicuous by its absence; that's all changed, and the document, spotted by 9to5Mac, sheds a little more light on the device.
With the hardware so relatively simple – a round box, with a threaded mounting hole at the top on the rear, and then a status LED, microUSB port, and three-position switch on the bottom – many of the initial guesstimates of functionality turn out to be true.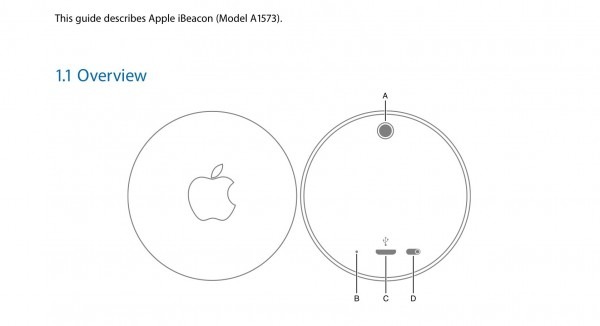 The LED shows battery level as well as programming status, with the battery itself – size unspecified – recharged using the microUSB port. Exactly how long it might last on a single charge isn't stated, though thanks to Bluetooth Low Energy being so power-sipping, it's feasible to expect that to extend to a matter of months.
As for the switch, that has three modes: on, off, and "momentary": sliding and holding it to the third position for three seconds puts the iBeacon into programming mode. Primary control over the puck is through a companion iBeacon app, however, which has not yet been revealed.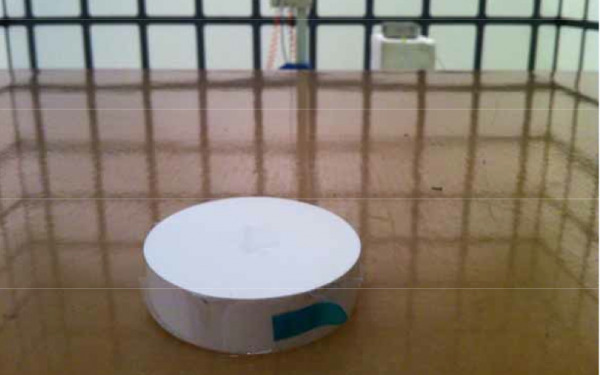 The manual lends weight to the idea that the iBeacon is initially intended for developers, who might want to experiment with how micro-location awareness could impact their apps. For instance, Apple itself uses iBeacon technology within its retail locations, allowing the Apple Store app to flag up product information depending on which display is being browsed.
However, that's not to say there aren't potential uses broader than simply getting app makers involved. Scattering a few iBeacon pucks around the home, for instance, could allow HomeKit – Apple's play to establish an over-arching umbrella across multiple smart home ecosystems – to figure out exactly where a person is, and trigger home automation devices like lights and heating control accordingly.
There's still no sign of the iBeacon device actually going up for sale, though it's been quietly added to Apple's Euro Compliance page under the "Accessories" heading. There, it's simply referred to as a "wireless transmitter."
VIA 9to5Mac
SOURCE FCC
MORE Apple Compliance