Apple HDTV Product Tipped As "Imminent"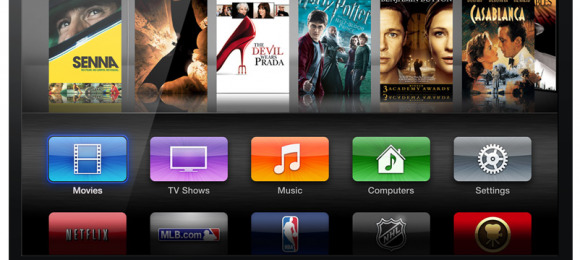 It may very well be time that Apple introduces another new product, this time taking what they've already got on the market with the ThunderBolt display and the Apple TV set-top box and combining them into one next-level product. This product – or something like it – was tipped this week by Jefferies analyst James Kisner whose anonymous source spoke with a North American cable provider (aka he said, she said, down the line) who said they were "working to estimate how much additional capacity may be needed for a new Apple device on their broadband data network." Another possibility here is that the talks earlier today with Dish and Google may have leaked over into Apple's universe.
When you think about a new Apple product – or the possibility of one, in this case – you have to consider how Apple would be able to market said product. They would never release a television set that just works with cable TV. That's backward thinking. They also wouldn't release a product that only works with online content the way the current Apple TV does – that would be a sideways move that, given the sales of the Apple TV now, wouldn't make any sense either.
Instead you've got to consider how a new product would be marketable, and for Apple it'd be something like this: Apple TV, a new product that replaces your set-top box and your standard television, doing it all with a high definition display the likes of which have never been seen before! But they'd have to present an ecosystem of apps and content that could work with the device right out the gate.
Regardless of this, Kisner spoke the following: "we believe this potentially suggest an imminent launch of the Apple TV." It's interesting that they choose to use the term Apple TV since that's the product that's already on the market now as a content box that connects with Netflix and Hulu and your iPad and iPhone. But there's nothing else to call it at the moment, is there? Apple HDTV is just about the best bet at the moment.