Apple HDTV in late 2012 predicts analyst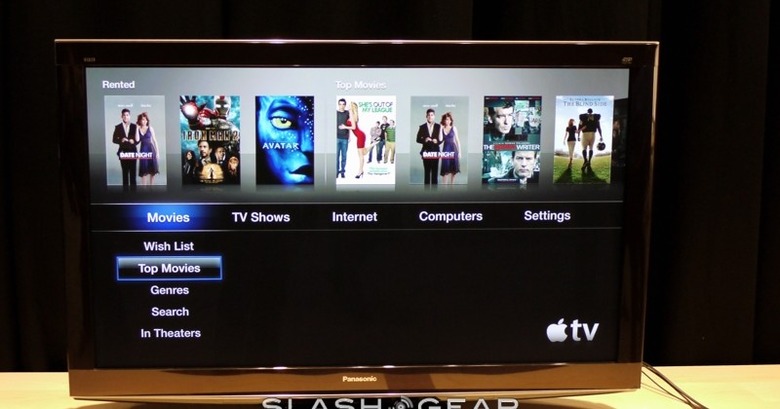 The perennial Apple HDTV rumors have resurfaced, with fresh analyst predictions that the company will branch out from the million-selling Apple TV and release an integrated display and media streaming set. Piper Jaffray's Gene Munster is pegging a late 2012 launch for the Apple HDTV, a hybrid display and smart TV system that would include iTunes access for digital content sales and rentals.
"While Apple's commitment to the living room remains a 'hobby,' we continue to believe the company will enter the TV market with a full focus, as an all-in-one Apple television could move the needle when connected TVs proliferate" Gene Munster, analyst, Piper Jaffray
As always, it's unclear quite how much of this prediction is based on insider information passed to Munster and how much is the analyst's own imagination. Apple's ability to compete in a relatively low-margin industry like TVs is the most common reasoning for the prospect of an integrated Apple TV/HDTV launch, and it's unclear whether HDTV buyers would consider paying a premium for an Apple-branded set.