Apple, Google & Microsoft tipped in talks with ex-Slingbox chief's home automation firm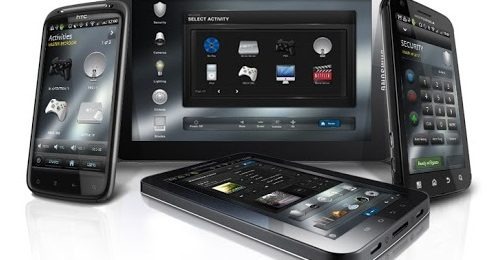 Apple, Google, and Microsoft are all believed to be circling home automation startup R2 Studios with potential acquisition in mind, as each weighs a push in the growing wired-home market. Established in 2011 by Slingbox founder Blake Krikorian, R2 Studios so far has a single product out – an Android app intended to turn phones and tablets into a universal remote for Crestron home automation kit – but according to the WSJ's sources has already caught the attention of some industry heavyweights.
"The status of the discussion and terms under consideration remain unclear" the newspaper warns, and "a deal may not happen and some talks may be preliminary." Spokespeople for Apple, Microsoft, and Google declined to comment on the rumors.
However, it's not hard to see how R2 Studios' technology might fit into the connected home strategies of any of the three. Google has been flirting with digital home technology, though the Nexus Q failed to gain any sort of traction before it was axed, and the Android@Home project is tellingly quiet. Still, Google's fiber broadband has repurposed the Nexus 7 as a smarthome remote of sorts, controlling a TV STB and other components.
Microsoft, meanwhile, has had its fingers in the HTPC pie for many years, with the Media Center editions of Windows, while Kinect and the Xbox 360 are making impressive inroads into the living room with smart TV-style functionality and voice/gesture control. The company is also believed to be considering a media-focused version of the next-gen Xbox, and there are long-standing rumors of a STB.
Apple, finally, has the Apple TV, and the uncrushable rumors of an Apple-brand television for its living room strategy, though the iPad has undoubtedly found its way onto many coffee tables. The nature of how R2 Studios' supposed "patents related to controlling electronic devices and interfaces" would fit into any of those three companies is unclear, with the firm itself saying little about its longer-term goals.
[via GigaOm]