Apple Genius Bar headed to Best Buy stores?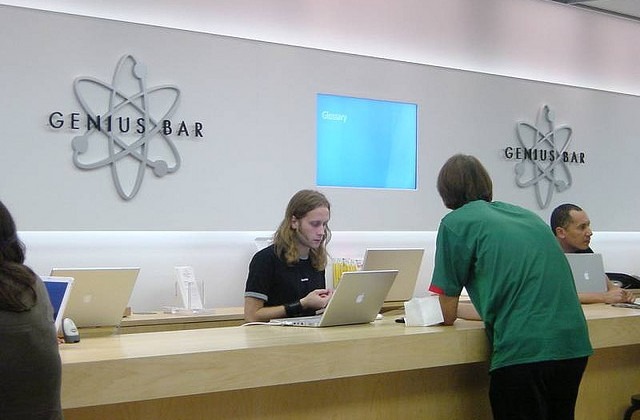 Best Buy stores could soon offer a broader range of Apple products, together with the company's Genius Bar product support, according to a leak from an employee. TUAW claims to have heard from an Apple rep that the Apple section in their Best Buy store "will be going through a transition sometime this Spring" which will allow for greater display of products; meanwhile, a Genius Bar for technical support will also be added.
Until now, if you've wanted access to a Genius Bar you've had to go directly to one of Apple's own stores; the support system hasn't been available through resellers. It seems unlikely that all Best Buy locations will get a Genius Bar of their own – and it's unclear who, if the rumor is true, will be staffing the helpdesks, Best Buy employees or specially-trained Apple staff – but this could be a straightforward way for Apple to fill in gaps in coverage across the US.
Meanwhile, Apple is also tipped to be looking to offer personalized Mac setup services in-store, including helping new users add their email accounts to the computer, establish an iTunes account, run through the new Mac App Store and highlight some of the key points of OS X. This service is believed to be debuting in some US Apple stores from today.
[Image credit: amajunior]