Apple forced Pegatron to dump ASUS in ultrabook snub say sources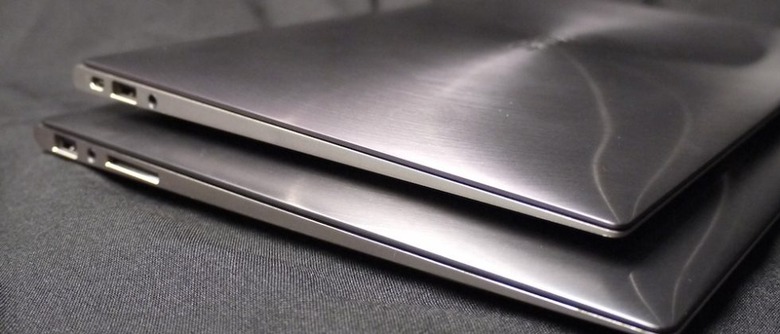 Apple has strong-armed its MacBook Air manufacturer into refusing to construct ultrabooks for rival ASUS, with Pegatron being given a Cupertino ultimatum to pick between the two accounts. Apple was reportedly frustrated by the resemblance of the ASUS Zenbook range to its own ultraportable, China's Commercial Times reports, particularly in terms of the exterior design which uses a unibody construction.
Pegatron, perhaps unsurprisingly, opted to stick with Apple's contract rather than that of ASUS. The OEM won iPhone construction contracts last year, and is apparently angling for iPad 3 contacts now. Zenbook production is expected to cease with Pegatron at the end of March, and switch over to either Compal or Wistron.
ASUS is said to be trying to keep news of Apple's OEM machinations low-key, with a spokesperson only telling the paper that it always attempts to be flexible in its supply chain.
Pegatron was not responsible for the Zenbook design, which was supposedly carried out entirely in-house by ASUS' own teams, and so Apple's pressure is not believed to connected to any reusing of ideas on the OEM's part. However, it's suggested that this insistence on suppliers "choosing sides" between Apple contracts and those of other companies that fail to meet with Cupertino approval is not likely to end at the Zenbook.
[via DigiTimes]