Apple faces "Cost of iPhone" attention after worker mistreatment petition [Updated]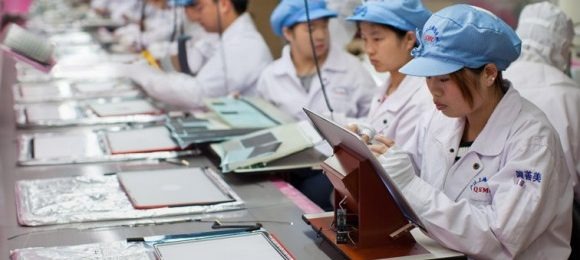 Apple CEO Tim Cook's outrage at allegations the company knowingly overlooked labor mistreatment among its suppliers may have satisfied some, but that hasn't stopped an online petition of near 150,000 Apple fans demanding the company take further steps in protecting workers. Accruing nearly 150,000 signatures within 48 hours, the campaign was started by Mark Shields on Change.org and demands greater transparency on suppliers found to have committed rights violations.
It also suggests that "Apple release a worker protection strategy for new product releases, which are the instances when injuries and suicides typically spike because of the incredible pressure to meet quotas timed to releases."
Allegations of poor conditions at factories producing Apple products have lingered for some time, but flared up last week after reports that the company's executive team knew – but did not act fully upon – the issues. An NYTimes report quoted several former and current high-profile Apple staff, anonymously, who described "an unresolved tension" within the upper echelons of the company's command structure about the balance between producing cost-effective and timely devices, and managing worker treatment.
Tim Cook subsequently wrote an internal letter to Apple staff, promptly leaked, denying the claims and arguing that Apple always had the wellbeing of its workforce – whether directly employed or at suppliers – at the forefront of its priorities.
"Here's the thing: you're Apple. You're supposed to think different. I want to continue to use and love the products you make, because they're changing the world, and have already changed my life" Shields wrote. "But I also want to know that when I buy products from you, it's not at the cost of horrible human suffering."
Apple already releases an annual responsibility report, this year detailing the vast majority of its suppliers. However the company may have to do more to convince users that the iPhone, iPad and MacBook Air they covet hasn't come at the cost of a mistreated workforce.
Update: The poll has passed the 150,000 mark, though there's controversy over whether Apple should be held solely responsible for an issue that plagues the industry. Have your say in the poll below:
[polldaddy poll=5895625]