Apple faces $1.88m Chinese illegal ebook lawsuit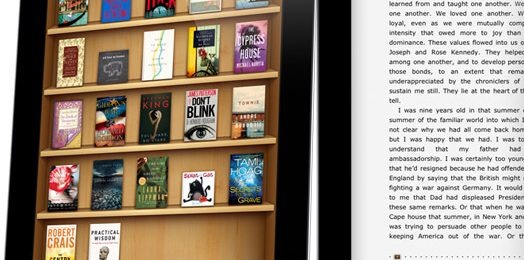 Apple faces a $1.88m lawsuit over purportedly illegal ebook downloads for its iOS devices, with nine well-known Chinese writers filing a case in Beijing over unofficial copies of their works uploaded to Apple's store. The 11.91 million yuan suit describes the situation as "total theft", the People's Daily reports, with the authors' ire raised by Apple's 30-percent cut on paid downloads that means the Cupertino firm is actually profiting from the unofficial versions.
According to the writers, attempts to have Apple abide by Chinese laws for copyright certification have been rebuked, and some of the copied texts have been downloaded several million times. 37 works in particular are named in the case, with authors including Han Han, Li Chengpeng and Murong Xuecun, all well-known in China.
It's not the first time Apple has faced controversy over its ebooks strategy. Late last year, the European Commission announced it was undertaking an investigation into allegations of potential antitrust behavior around ebooks, with Apple and publishers accused of price fixing and/or anti-competitive deals.
Although Apple will likely protest that it has procedures for copyright holders to complain about illegal uploads, the company may have to take a more proactive stance in future. Back in March 2011, the Chinese Baidu search engine was forced to carry out a search-and-destroy of illegal ebooks, amounting to around 2.8m entries in total. Apple is yet to comment publicly on the Chinese suit.
[via TNW]