Apple eying Chinese Java game developer Handseeing?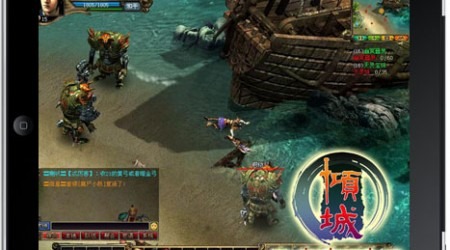 As we've seen in the past, publicly announcing your deals with Apple before the Cupertino PR machine has had its way is generally a shortcut to seeing your business partnership dissolve, but that hasn't stopped Chinese game developer Handseeing.  The company's VP for operations has apparently confirmed that they're in talks with Apple regarding acquisition: "We should have a decision in about one or two months," Tian Bo told Reuters, "they're still talking about it and it's not quite settled yet right now."
Handseeing creates online games titles based on Chinese folklore, using Java rather than Flash.  While the company is little known outside of China, within the country it has won awards for its JGnet games engine; back in June 2009 Handseeing secured 50 million RMB ($7.4m) investment from Green Pine Capital Partners Co., Ltd.  Apple declined to comment on the speculation.