Apple eyeing Kinect-creator PrimeSense in rumored $280m grab [Updated]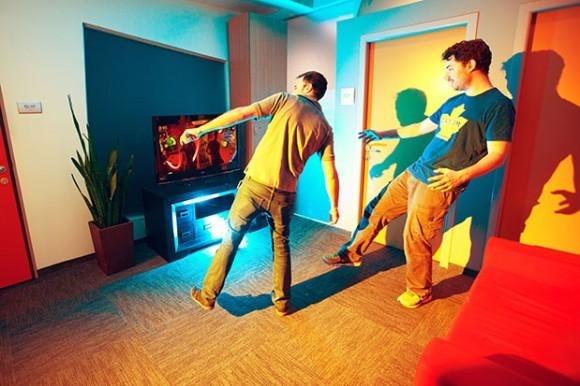 Apple is reportedly in negotiations with PrimeSense, the motion-tracking specialist responsible for the original Xbox Kinect, supposedly aiming to acquire the company in a deal tipped to be worth around $280m. Apple is said to have dispatched a team of senior engineers to Israel-based PrimeSense early this month, Calcalist reports, though talks are said to be in early stages. The Cupertino company could use the 3D movement tracking technology to allow more flexible methods of interacting with future iPhones, iPads, and Macs.
PrimeSense is best known for its involvement in Microsoft's Xbox 360, specifically the Kinect sensor that was released roughly halfway through the console's life cycle. Adding the ability to track individual limb movements of two players simultaneously, Kinect opened the door to new gaming styles as well as gamepad-free navigation of Xbox Live menus, among other things.
However, Microsoft opted to develop its own motion-tracking system for Kinect 2.0, as will be supplied as standard with the Xbox One when the next-gen console goes on sale later this year.

Now, PrimeSense is working on new motion-tracking architecture, and specifically a new sensor called Capri. Where the original system, found in the first Kinect, was reasonably large, Capri slims things down considerably: in fact, PrimeSense intends it to find its way into smartphones and tablets, as well as laptops and more.
That could well be where Apple's interest comes in, with Capri being an obvious match for the iPhone and iPad. The Cupertino firm is known to have an interest in alternative interface options to the now-traditional keyboard, mouse, and touchscreen, while it has also stubbornly refused to fit touchscreens to MacBook displays, arguing that the ergonomics of reaching out and touching your notebook's screen aren't optimal.
The chatter of potential acquisition may well come to nothing, though $280m – as the deal is tipped to be worth – would be pocket change for Apple.
Update: PrimeSense has denied the acquisition chatter, with an unnamed source at the company telling TechCrunch that it's "journalist delusion based on unverified and twisted hints." The source also takes issue with the $280m price suggested, arguing tongue-in-cheek that "we're worth 10 times that."
VIA Engadget