Apple Event Packed With Celebrities: Dr Dre, Gwen Stefani, Stephen Fry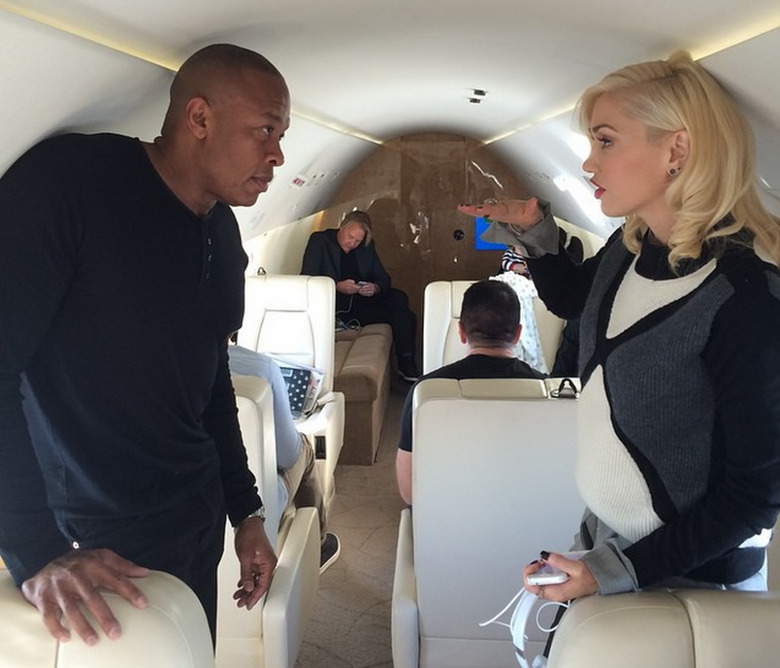 This morning its become apparent that Apple is hosting more than a few top-level recording artists at their big event this afternoon. The first and possibly most important of these is Dr. Dre – Apple employee. He'll be joined by no less than Gwen Stefani – complete with a white iPhone and white Beats headphones in tow.
This will be the first time Dr Dre is in attendance at an Apple event physically. He's taken part in an Apple event before virtually – over a web call – but this event appears to have warranted his physical presence.
Singer-songwriter CoCo Lee will also be in attendance. As will Jay Blahnik, fitness instructor and consultant. Steve Wozniak is there, of course, as are a variety of fashion magazines.
UPDATE: Stephen Fry is there as well – strange!
UPDATE 2: The fellow to Gwen Stefani's right may very well be Trent Reznor, of Nine Inch Nails fame.

Word has it U2 will also be here – and Apple is no stranger to inviting massive acts like the Foo Fighters. This event could very well be the most well-attended in Apple history as far as celebrities go – we shall see.
Stick with us in our Apple hub all day long – we'll be getting up close and personal with whatever Apple brings to the stage!
UPDATE 3: 24-hours later and we're doing a tiny bit more analyzing. A photo taken by our own Chris Davies shows Stephen Fry speaking about the iWatch – and who might that be in the background? Why, that's Trent Reznor!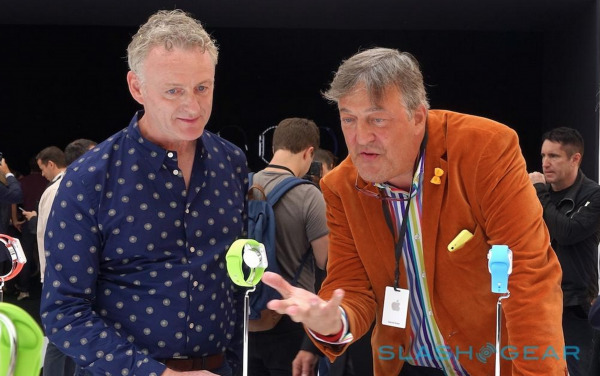 Wearing black and the same haircut as the image we guessed might be Reznor above. How about them apples?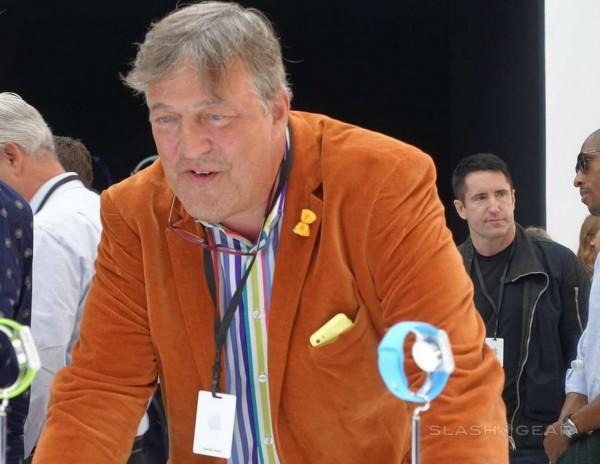 UPDATE 4: Another photo confirms what was previously assumed – Kobe Bryant was in attendance. Reports from early this year suggested the basketball player to be testing the Apple Watch for months.