Apple earnings set for this week with blockbuster revenue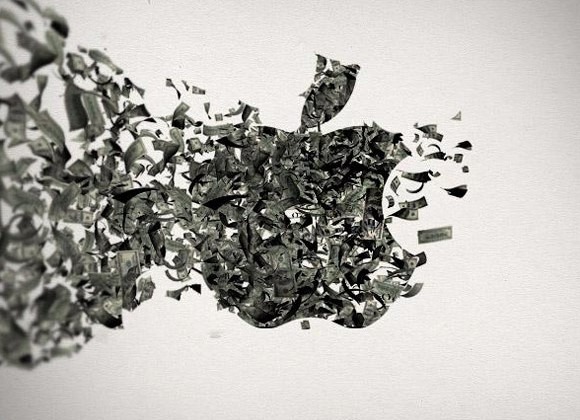 With Apple's next quarterly earnings report set for tomorrow, analysts across the board are dropping their best guesses on how the hardware giant has done this Spring. It should be obvious that Apple will very likely report record iPad sales, but a resounding "maybe" has been heard in regards to whether or not iPhone sales will have had the same effect they did the quarter before this one. With the next generation iPhone sitting in a very possible late 2012 launch period, users may very well be waiting it out rather than picking up the most recent generation.
According to analysts polled by Thomson Reuters, Apple will likely be raking in the profits no matter what with a massive $10.38 a share and revenue of $37.35 billion. Back in the second quarter report for Apple this April, Apple forecast $34 billion in revenue with $8.68 a share on the books. With the iPad and the iPhone accounting together for an undeniable 75 percent of Apple's revenue this past quarter, it's no wonder why the two mobile titans are being talked about most this next reveal.
Sales of the iPhone appear to be going down quarter by quarter in the lead-up to the next big device, with March reports from Apple having it at 35.1 million units while predictions have this most recent quarter at 29 million units. Last year at this time, on the other hand, the quarter produced sales of 20.34 million iPhones – so in the end, sales are of course growing – or they're expected to, at least.
For the iPad there are estimates between 16 million units sold for the quarter and 20 million, the lower prediction coming from Piper Jaffray's collection of analysts and the higher coming from Needham & Company. The highest amount of iPads ever sold in one single quarter was back in the December quarter of 2011 with 15.43 million – needless to say, Apple is looking to beat that number here in 2012.
Expect the real deal earnings call tomorrow just after 1PM Pacific Time, with full reports coming up on SlashGear as they happen live.
[via CNET]