Apple Earnings Q3: $APPL up as all product revenue grows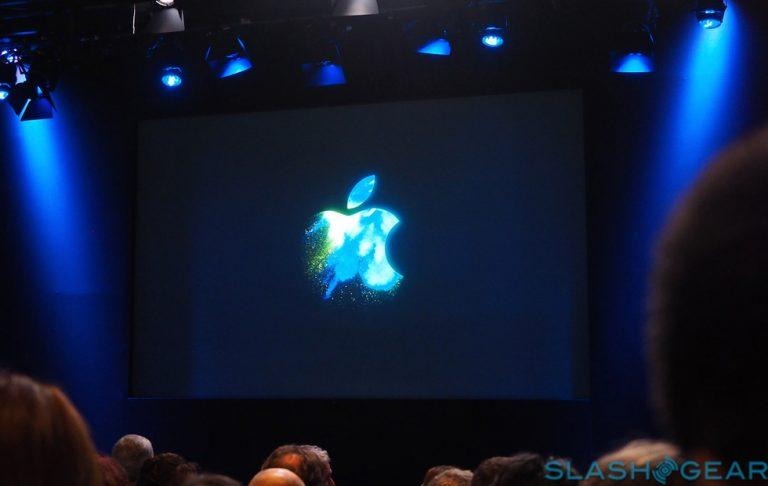 Apple's latest earnings call says that Services Revenue is the big winner for the quarter – while the rest is up for the third quarter in a row. That includes quarterly revenue of $45.4 billion compared to this same quarter one year ago at a revenue of $42.4 billion. "With revenue up 7 percent year-over-year, we're happy to report our third consecutive quarter of accelerating growth and an all-time quarterly record for Services revenue," said Apple CEO Tim Cook.
Apple provided guidance for its fiscal 2017 Q4 of a revenue between $49 billion and $52 billion, with operating expenses between $6.7 billion and $6.8 billion. That means they're working on something pretty hefty. Revenue is rising in a large part because all five of the company's Product Categories have had growth since this time last year.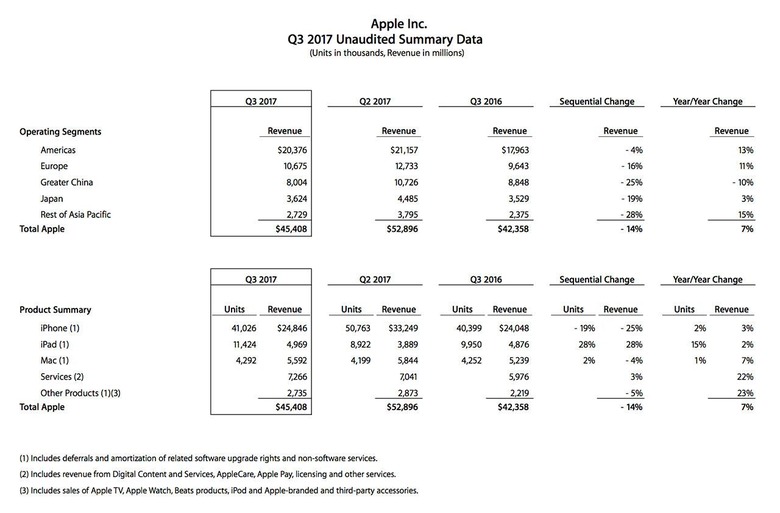 That includes iPhone, with unit sales up 2% year-over-year, iPad with unit sales up 15% y-o-y, and Mac unit sales up 1% y-o-y. It also includes both Services and Other Products. Other Products includes Apple TV, Apple Watch, Beats products, iPod, and Apple-branded and third-party accessories. Revenue jumped 23% year-over-year for Other Products.
Services jumped 22% for Services – that's the largest this category has grown year-over-year since inception. The year-over-year growth of iPad unit sales is positive. That's the first time this has happened in four years.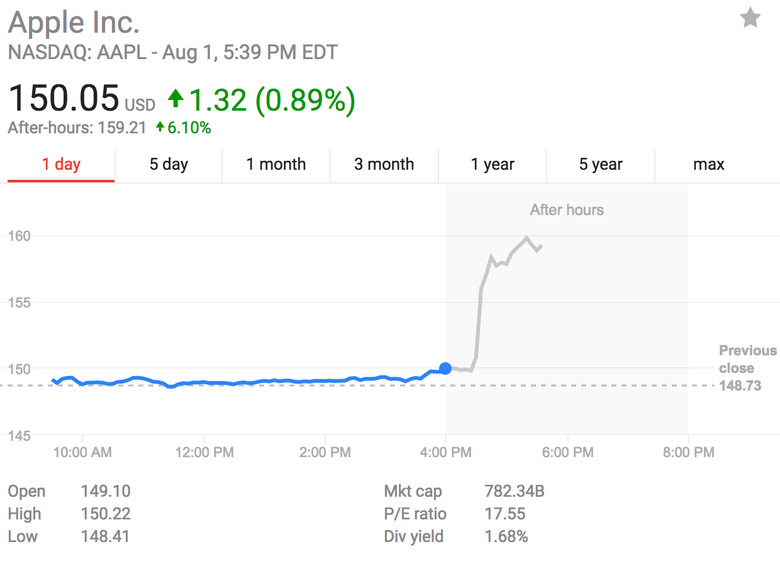 Price in Apple stock began to grow just a bit near the bell today. After hours trading saw the stock price rise significantly at news of the positive quarter.