Apple drops Modern Buckle watch band from US stores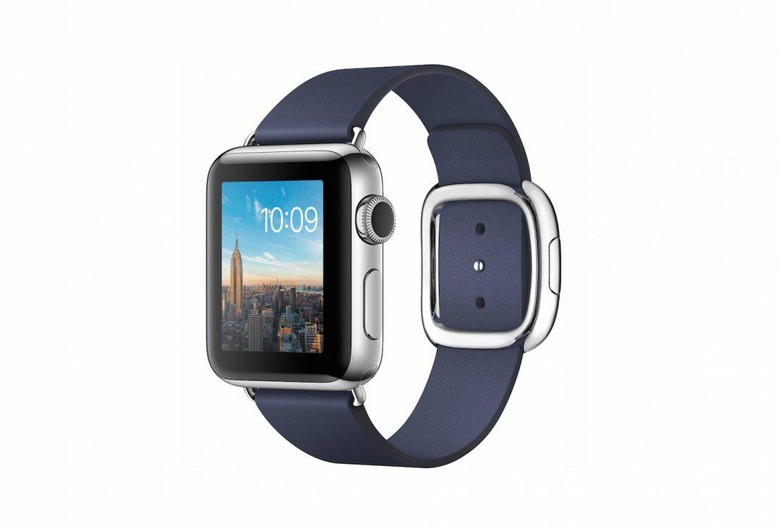 When the Apple Watch was first introduced in 2015, it featured several fancy watch band options, like the magnet-based Milanese Loop, or the Modern Buckle, which resembled a traditional buckle-style band but actually used a clasp to close. It appears Apple has unceremoniously killed off the latter, however, as the Modern Buckle has been removed from online stores in the US.
What's really surprising is that it seems the Modern Buckle watch band has been missing from Apple's stores since March, and no one really noticed until now. It could be that the leather band hasn't been a hot seller for some time now, since it was only produced for the 38mm Apple Watch, and was originally priced at $250 before eventually dropping to $150.
The Modern Buckle was originally introduced in black, with midnight blue, brown, and soft pink color options added to match later Watch models. For those might still want one, the best bet is Apple's online stores outside the US, such as the UK, which still have limited availability.
Apple is known for silently killing off aging and poorly selling products, just like it did with the iPod Classic. The company seems to be doing the same with early Apple Watch accessories, not to mention the 18-karat gold Edition model. Earlier this year, the last pop-up store dedicated to the wearable was closed in Shinjuku, Tokyo, a surprise in that it was still around after three years.
SOURCE 9to5Mac