The last Apple Watch pop-up store closes next month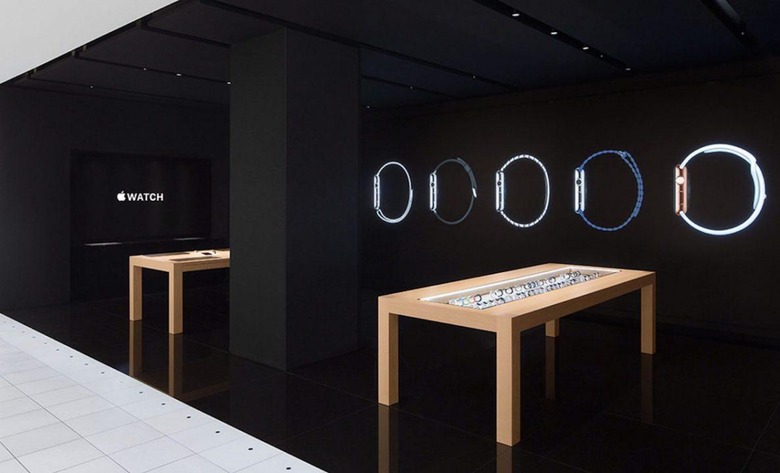 When the first Apple Watch launched back in 2015, the lengths Apple went to to promote it as a fashion and luxury item included opening three pop-up stores dedicated to the device alone. Located in London, Paris, and Tokyo, the shops gave potential buyers the opportunity to try the Watch on and see a variety of swappable wristbands without having to visit a regular Apple retail store. Now that the wearable has been available for several years, the last of these pop-ups is finally closing.
Both the London and Paris Apple Watch shops were closed in early 2017, so it's a surprise the Shinjuku, Tokyo location has lasted this long. Located in Shinjuku's upscale Isetan department store, the store has posted a sign revealing that it will be closing on May 13th.
While the Isetan Apple Watch store has held out for this long, the most obvious reason for shuttering it is because a new Apple retail store opened in Shinjuku earlier this month, directly across the street from the department store.
Shinjuku's Apple Watch store was also the very last location where customers could buy the original Watch Edition made with 18-karat gold. A few models were even available earlier this month, until a recent fire sale saw the remaining 2015 Watch Editions discounted by as much as 70% off their original prices, which ranged from $10,000 to $17,000.
SOURCE Shotaro Akiba/Twitter