Apple devices made up 49% of Christmas activations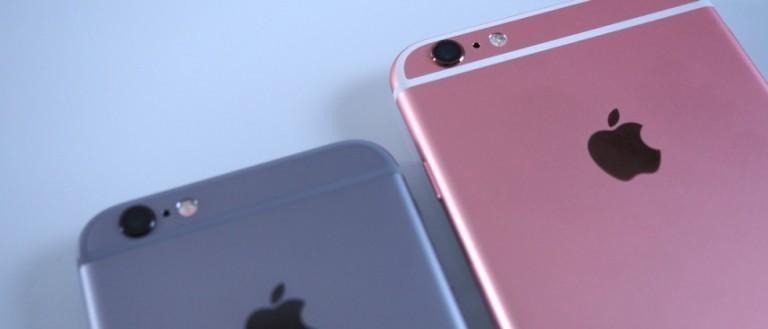 When it came to mobile devices at Christmas this year, it seems those by Apple were the gifts on everyone's mind. Recently shared data from analytics company Flurry Insights reveals that Apple device accounted for an impressive 49.1% of the mobile activations that took place during Christmas week. With just under half of all activations, Apple was the dominant manufacturer, while the next closest was Samsung, which accounted for 19.8% of devices.
Those who follow the new device trends at Christmas may remember that Apple's performance this year is 2.2 percentage lower than 2014, the first year that the flagship iPhone was released as two models, with the 6 and larger 6 Plus. That small piece of marketshare seems to have gone directly to Samsung, which was up by 2.1 percentage points over last year.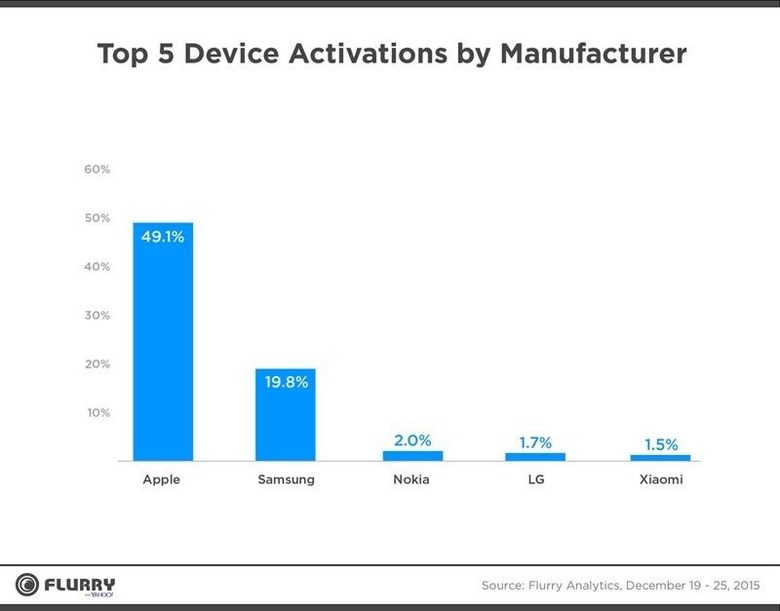 Flurry Insights attributes Samsung's growth to the overall increasing popularity of phablets, or smartphones pushing towards 6-inch displays. These larger phones made up half of all the Android devices activated during the holiday week, and Samsung likely benefited from all their "plus"-sized offerings, including the Galaxy S6 edge+ and the Galaxy Note 5.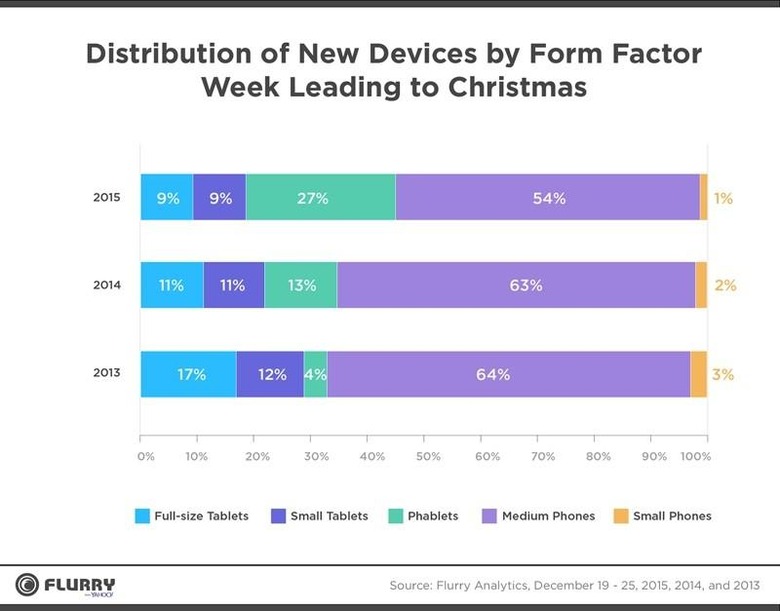 Further evidence in the growing trend of phablets overall is that accounted for 27% of Christmas week activations, a big jump over the 13% in 2014. These larger phones mean that tablets are showing signs of decline, with both full-size and smaller tablets each dropping from 11% to 9% of the marketshare.
SOURCE Flurry Insights