Apple denied emergency HTC handset ban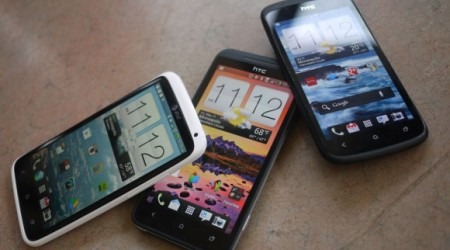 It wasn't that long ago that Apple scored an injunction against the HTC One X and the EVO 4G LTE in the United States. The handsets were eventually let into the country once HTC proved the phones were no longer infringing Apple's patent. Cupertino cried foul, saying that HTC continued to infringe the menu related patent on 29 devices. The company called on the ITC to issue an emergency ban, a request which has now been denied.
Apple suggested last month that HTC misled customs officials over the software on phones to get past the ban, although the ITC doesn't share the same thoughts: "The commission finds that Apple has not demonstrated the propriety of temporary emergency action here. The commission will not direct Customs to detail all subject HTC products because the commission does not have the information necessary to determine whether the respondents are currently violating the commission's limited exclusion order."
It was previously reported that the version of Android HTC has included on phones such as the One X and EVO 4G LTE have been modified to remove the infringing patent. The international version of the One X shows the context menu that appears when a user long taps an item, whereas the American version removes this and places the relevant options in Android's Settings area. As a result, the custom ban was lifted on the handsets and began shipping to retail stores.
[via Bloomberg]