Apple delays BlackBerry PlayBook after touchscreen sweep tip insiders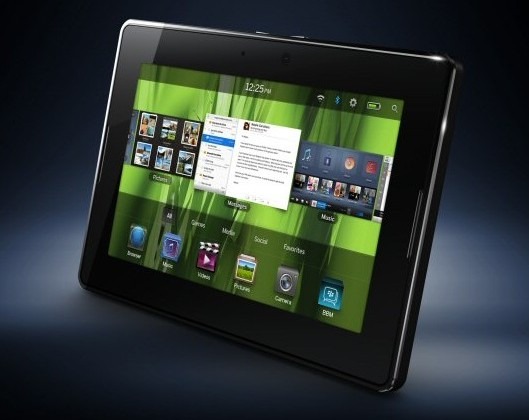 Apple inadvertently – but, we imagine, with no great remorse – delayed RIM's BlackBerry PlayBook release by a month, according to the latest leaks from Taipei, with touchscreen shortages once again rearing their heads. According to DigiTimes' sources, RIM's original launch schedule was pushed back when it was realized that Apple had already booked most of the available capacity for touch panel production.
Market watchers have warned of touch panel shortages for several months now, with the increase in demand from tablets such as Apple's iPad and iPad 2, along with Android rivals from Samsung, Motorola and others, all resulting in an industry-wide scarcity. Apple is believed to have used its significant cash advantage to secure the lion's share of supplies, leaving rivals to scurry to pick up what they need for their own products.
It's not the first component delay we've heard of impacting the PlayBook. RIM's original chipset partner was apparently Marvell, but the company jumped ship to the Texas Instruments OMAP4430 mid-development. The change in processor reportedly added an extra six months to the development schedule.
RIM is holding a PlayBook launch event on April 14; SlashGear will be there to bring you back all the details.