Apple courts The Fancy CEO: Pinterest challenge imminent

When you pick up a next-generation iPhone this Autumn, you may very well be working with a brand new integrated system for online sales of all things fancy – and not just digital media. It's been tipped to Business Insider writer Owen Thomas that Apple's meeting between their own CEO Tim Cook and startup The Fancy CEO Joe Einhorn earlier this year started something beautiful between the two companies. Now we're to understand that The Fancy is at a point in its development – 20 employees strong, earning $10,000 USD a day in sales from products promoted on their network – that Apple will be prepared to pick them up. Acquire them, in other words.
This information is tied to elements of interest in The Fancy in its supposed edge over the still very much larger competing group Pinterest. One of these elements is their forward-thinking percentage cut they take of all sales pushed through their site – 10% – and their massive valuation and funding rounds from late last year. Last we checked, the company was valued at $100 million USD and were able to get a $10 million dollar funding round led by the conglomerate behind Gucci, PPR.
Other investors in the company behind The Fancy are Facebook co-founder Chris Hughes and Twitter co-founder Jack Dorsey. Apple is very much in a position to start working with online sales of physical goods at the moment as they've just announced a new "PassBook" virtual wallet element for their upcoming mobile operating system iOS 6. A connection between a virtual wallet on the iPhone and an entertaining visual system such as The Fancy would be a massive step forward for Apple in the online shopping universe.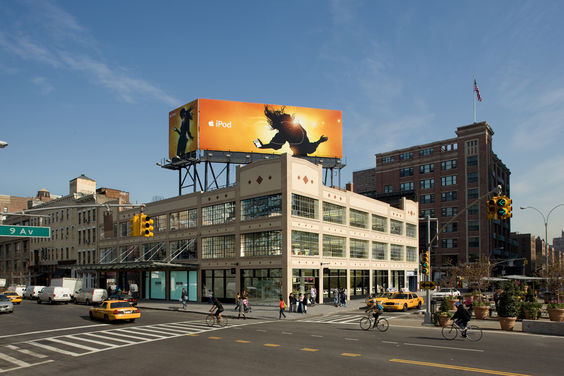 Another interesting element in this story is the fact that an Apple Store in New York City and The Fancy's designated DMCA (Digital Millennium Copyright Act) agent Michael Silverman both reside in the same building. 401 West 14th Street, New York, NY 10014 is where you'll find them both. Certainly just a coincidence, but interesting enough nonetheless.
One more bit of coincidence occurring today comes from TechCrunch writer Ingrid Lunden who points to the featured image on The Fancy today – an iPhone. This would be fabulously exciting if it weren't for the fact that Apple products (and accessories from 3rd party groups) weren't exceedingly popular on The Fancy on the regular.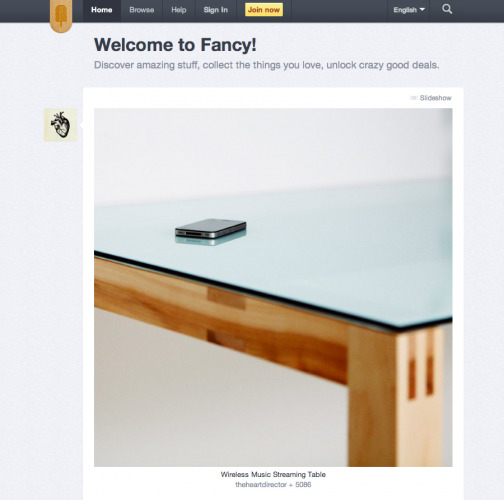 And a third – this is Tim Cook's Fancy account. It's currently set to private, but he certainly has used it before. Right after he and the CEO of The Fancy met last year.
Stay tuned as Apple continues to set fires under the seats of companies left and right – even if this all turns out to be a rumor.