Apple COO Tim Cook tipped for HP CEO job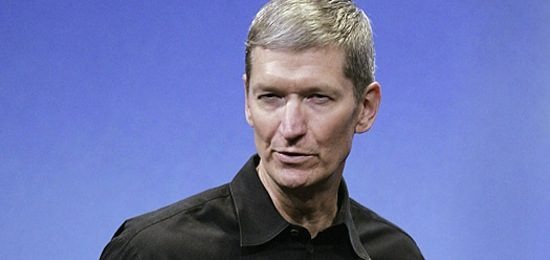 Share price wobbling today, as rumors circulate that Apple COO Tim Cook is being courted as HP's potential new CEO.  The WSJ is reporting the speculation, though being clear that it has no idea if the talk is accurate or not, and points to Fly on the Wall's comment earlier today that "shares of Apple are moving lower on renewed speculation that COO Tim Cook may be named Hewlett-Packard's new CEO."
[Update]: Looks like the rumors about Cook heading to HP aren't true. Cook sat down with an analyst, coffee in hand, and informed him that he loved Apple, and that he wouldn't be leaving. As reported by Barron's Gleacher & Co.'s Brian Marshall had a chat with Cook in Palo Alto, and Cook confirmed that he wouldn't be taking the role of CEO at HP. Guess that means Todd Bradley is still the number one candidate, so far.
Cook most memorably took control of Apple during 2009 while CEO Steve Jobs was away from the Cupertino company for medical reasons.  However before his tenure at Apple he spent six months working at Compaq.  If the rumors are accurate, HP's board may be looking to Cook for his track record of streamlining the Apple supply chain, which has been credited as a significant part of Apple's comparatively large margins.