HP's Todd Bradley Says Company Will Sell 15 Million webOS Printers Next Year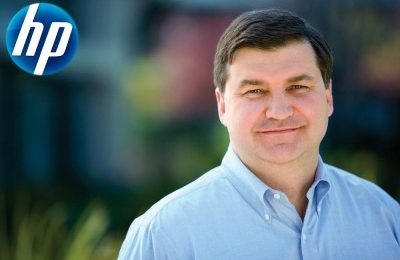 For HP, things haven't been all that smooth for the last couple of months. With the disruption that the resignation of Mark Hurd, and the subsequent lawsuits, it's been a very interesting year since HP acquired Palm. But, the company is steadfast in their plan, and Todd Bradley, HP's Executive Vice President for the Personal Systems Group, has some grand plans for next year, which includes HP selling upwards of 15 million webOS-based printers in 2011.
There's no secret that Bradley is one of the top candidates for taking over HP's CEO position, and Bradley doesn't have any trouble fueling those murmurs. While he was speaking at TechCrunch's Disrupt event in San Francisco today, he was quick to comment, when asked about charging a certain amount for inks, that they should "ask me next year, if I take the [CEO] position."
He continued his CEO-like speak when he told all of those in attendance that HP would not be licensing the webOS software to anyone else. He also confirmed that it was his Personal Systems Group that was in charge of the acquisition of Palm, and that it's up to his division to set the tone for webOS' presence in the market, and evolve it. He added at this point, that he intends for HP to sell 15 million webOS-based printers in 2011. As far as tablets go, Bradley believes that it will be a $40 billion market within the next few years. One of the most talked-about tablets that hasn't even been officially unveiled is the webOS tablet, and there are plenty of tablet fans out there waiting to get their hands on it. Bradley's statement, that they plan on entering the tablet market in a "big way" should show that HP's still giving that mobile Operating System some contemplation in the tablet market, and that's it's coming. Some day.
[via TechCrunch]