Apple considering royalties to settle Android patent lawsuits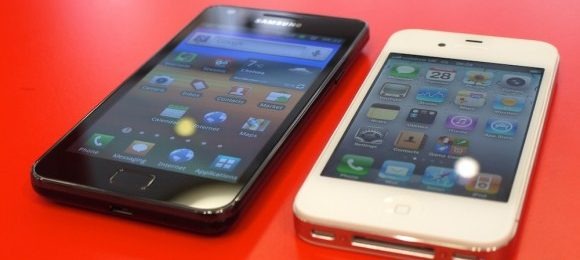 Apple has reportedly proposed accepting royalties to end its patent war against some Android rivals, namely Motorola and Samsung. According to multiple sources of the Dow Jones, Apple is asking between $5 to $15 per phone or about 1% to 2.5% of net sales per device. Although this seems fairly common in the game, think Microsoft's patent deals, it's a bit unusual for Apple, which has been especially opposed to licensing its patents in favor of seeking injunctions against rivals instead.
Apple first launched its patent attacks against Android under former CEO and co-founder Steve Jobs, who died last October. According to Jobs' biography, he was willing to "spend every penny" of Apple's money to fight against copycat competitors, making Apple's patent war a very ideological one. He had harsh words for Google's then-CEO Eric Schmidt, calling Android a "stolen product" and promising "thermonuclear war" against Android until it's destroyed.
Unlike other rivals that have partaken in the patent battle against Android, Apple doesn't appear to be in it for the royalty revenue. Apple had recently surpassed $500 billion in market value and has a $98 billion stockpile of cash. Seeking to block competitors it felt were copying its designs and technology are more its motivations.
However, with the proliferation of Android, Apple may have to change up its strategy as there's now no way to completely block Android from the market. Royalties would be a way to raise the cost of using Android that could deter manufacturers. Some also speculate that current CEO Tim Cook would be more open than his predecessor to settling and putting the lawsuits behind.